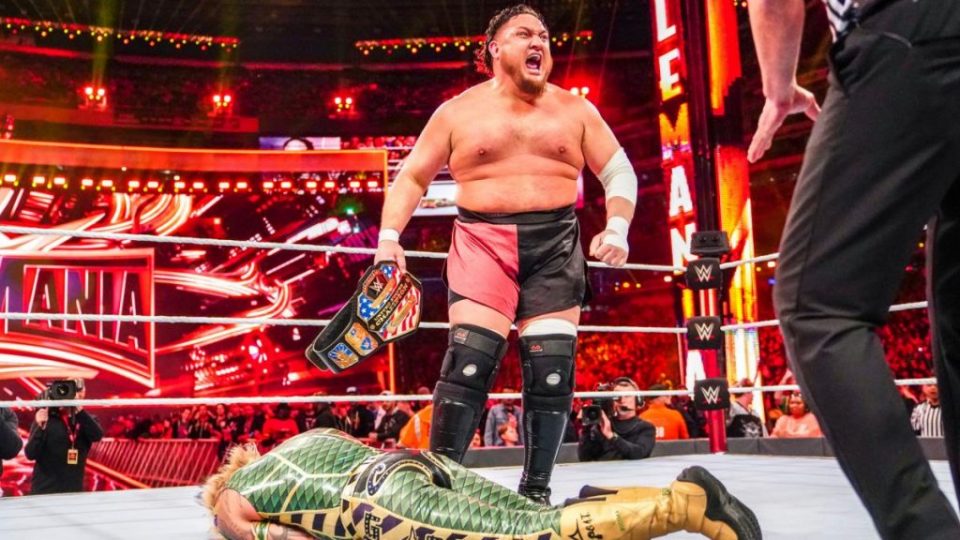 Some things in life are ironic, just ask Alanis Morissette, but there are few things are ironic as WWE trying to save time by cutting matches short on an already 7 and a half hour show.
But according to Dave Meltzer on Wrestling Observer Radio, that's exactly what happened with Samoa Joe and Rey Mysterio.
As you will have seen if you watched WrestleMania, Joe beat Rey in a matter of seconds by locking in the coquina clutch, and Meltzer says things was done to save time. You'd have thought that maybe they'd have cut the stupid dance break instead.
To be honest, I actually think it worked better the way it was. It made Joe look unstoppable and dominant, and Rey could lose every match for the rest of his career and still be a legend.
Rey Mysterio was injured in the lead up to the match, but there has been no indication that this injury played into the match being cut short.