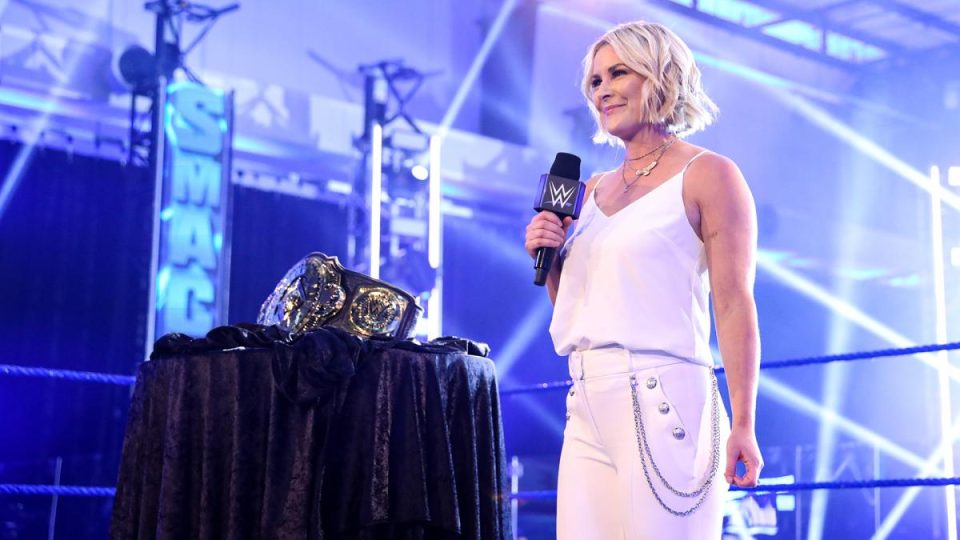 Former TalkingSmack host Renee Young said during the SummerSlam kickoff show that tonight's show is her final date with WWE, confirming reports from earlier in the week that she handed in her notice.
It was reported earlier on this week that Renee was finishing up with WWE, and Young confirmed this at the beginning of the kickoff show, stating that tonight was her "final hurrah" with the company.
.@ReneeYoungWWE appreciation tweet. ❤️#SummerSlam pic.twitter.com/olnBTWesLR

— WWE (@WWE) August 23, 2020
The former Raw commentator has been with WWE since 2012, and has widely been regarded as the best backstage interviewer/personality in WWE history during her eight years with the company.
It has been speculated that Renee Young could join her husband, former WWE Champion Jon Moxley in AEW following her departure from the company. For more on that story, you can click here.
Regardless of what Renee does next, she will undoubtedly go down as one of the best hosts in WWE history. Everyone at WrestleTalk wishes Renee the best way in the future.