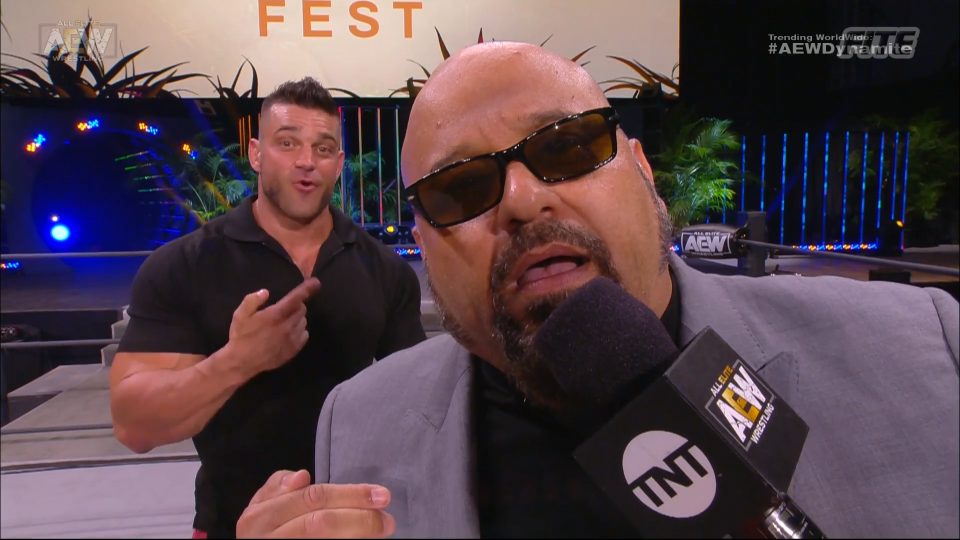 People in WWE are reportedly a bit upset with AEW over comments made during last night's Fyter Fest regarding COVID-19 testing.
During a promo explaining why Jon Moxley vs Brian Cage had been postponed until July 15 (instead of July 8, which is being taped today, July 2), Taz said the following:
"If you decide to get your ass here to work next week, you would get tested again here in AEW, because Jon, as you know, we don't run a sloppy shop."
This was taken as a shot at WWE as its failure to test for COVID-19 early has resulted in an outbreak within the company. Brian Cage made a gunshot gesture behind Taz to further insinuate shots had indeed been fired.
Dave Meltzer said on Wrestling Observer Radio that people in WWE were upset at the comments, but no further details were provided.
The Moxley vs Cage match that would have been taped today for next week's Fyter Fest is now scheduled to be live on July 15 at a show now branded as Fight for the Fallen.
Moxley's wife, WWE's Renee Young, has tested positive for COVID-19, and although Moxley has tested negative twice since then, he didn't want to travel despite AEW clearing him to do so.