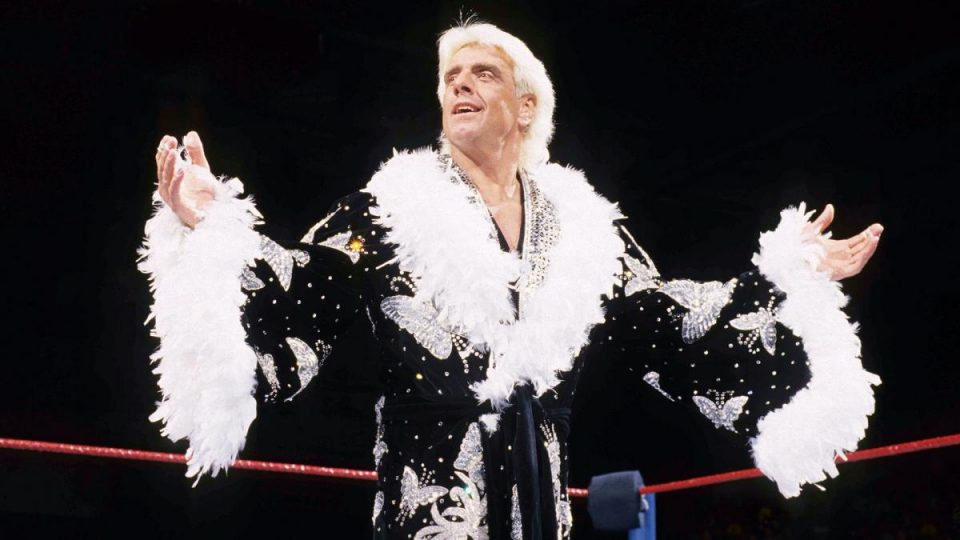 Little over a year after making a miracle recovery in hospital, the legendary 'Nature Boy' Ric Flair claims he has been cleared to "do anything" in WWE, including taking bumps and even wrestling matches!
Speaking on the Steve Austin Show, Flair said:
"I had difficulty doing anything when I still had that bag on my side that was attached to my intestines because it sat right at my waistline and it was hard, but as soon as I got that off, I was back doing 500 free squats. To me, I just need a goal. Does that make sense? But I finally got the weight back on and then I found myself putting more weight back on than I wanted, so I have to be careful with that, but I've been working out. I can do anything, benchpress.

"I have to be careful after surgery, the second surgery, for hernia issues. But I literally took it easy. I didn't do anything. And now I'm full speed ahead. The guys have cleared me to do anything. I've actually been cleared to get knocked down in the ring. I didn't know if they were going to use me in some capacity and you know the clearances you have to have with the health policy, which is so adamant."
Flair, now 69, has not wrestled for WWE since falling to Shawn Michaels at WrestleMania in 2008, in what was billed as his retirement match.
Flair did wrestle again on a Hulk Hogan tour of Australia and for TNA, where he wrestled his last match to date against Sting in 2011.
It seems unthinkable that Flair will wrestle again inside of a WWE ring given his aforementioned health issues and his age. However, in a year during which Shawn Michaels wrestled and Daniel Bryan returned, it is impossible to fully rule out anything in the future.
WrestleTalk would like to thank Uproxx for the transcript of Austin's comments.