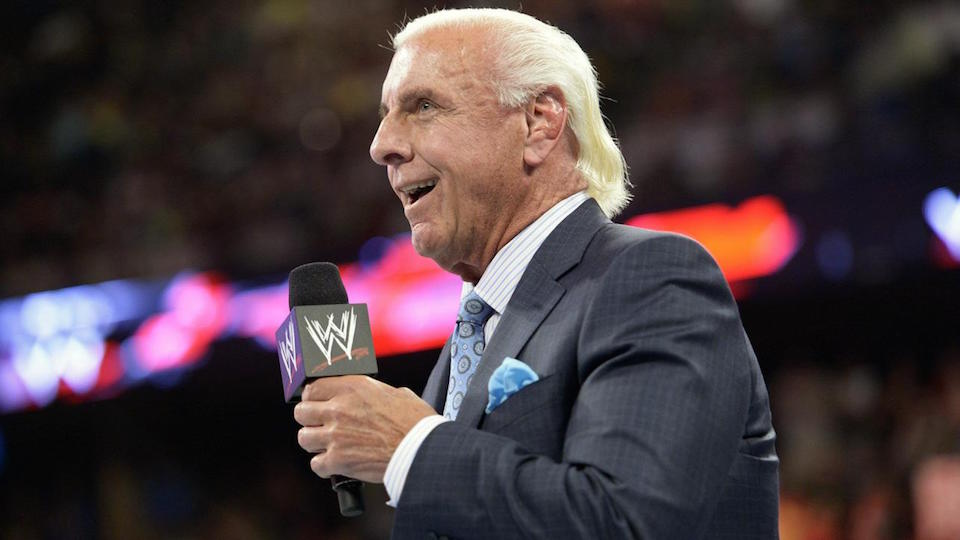 WWE has announced that three weeks from today in Atlanta, Georgia, two-time Hall of Famer Ric Flair will be returning to Monday Night Raw to celebrate his 70th birthday. Although this is specifically for the 'Nature Boy' himself, don't be surprised if other WWE Legends join the party on February 25 as eluded to in their official statement, which you can read below:
"Join Monday Night Raw for Ric Flair's 70th birthday celebration on Feb. 25

"Happy birthday to "Woooooo!"

"WWE will celebrate the 70th birthday of iconic two-time WWE Hall of Famer Ric Flair on the Feb. 25 edition of Monday Night Raw.

"The Nature Boy's parties are never modest, so we can only imagine what lavish festivities are in store … and which Superstars and WWE Legends will drop in for some stylin' and profilin'.

"Don't miss Ric Flair's 70th birthday on a special Raw, live on Monday, Feb. 25, at 8/7 C on USA Network!"
Imagine being 70 and still elbow dropping your jacket in front of millions.
Another intriguing point of speculation following this announcement is the involvement of his daughter Charlotte Flair. With a WrestleMania main event triple threat for the WWE Raw Women's Championship still in the conversation backstage, this could be the perfect opportunity to introduce her into that narrative. Then again, it could just be a throwaway party for one of the greatest performers to ever lace up a part of boots.