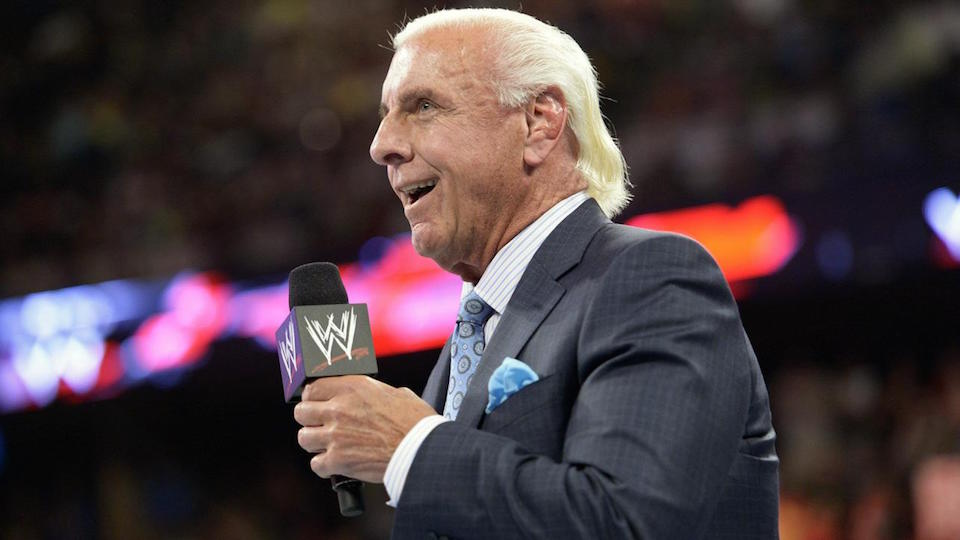 Despite being a wrestling legend and a two-time WWE Hall of Famer, Ric Flair could be taking WWE to court in the very near future.
It was reported last week that Ric Flair had filed to trademark "The Man". This was one of Flair's nicknames when he used to wrestle many years ago, and is the current moniker of Raw Women's Champion Becky Lynch.
TMZ is reporting that Ric Flair approached WWE about a private agreement where he would get paid royalties by WWE for them to use "The Man" as Becky Lynch's nickname.
However, the site claim that WWE "blew him off":
"Ric tells TMZ Sports … he was trying to work out an amicable, private agreement with WWE where they would pay him to allow Becky to continue to use the name, but WWE blew him off."
According to reports, WWE is rather upset at Flair for filing the trademark and are not willing to negotiate with him at the current time.
As a result of WWE snubbing him, Ric Flair will reportedly seek legal advice and has threatened his former employers with legal action if he isn't paid somehow.
Make sure you stay tuned to WrestleTalk.com for the latest on this story.