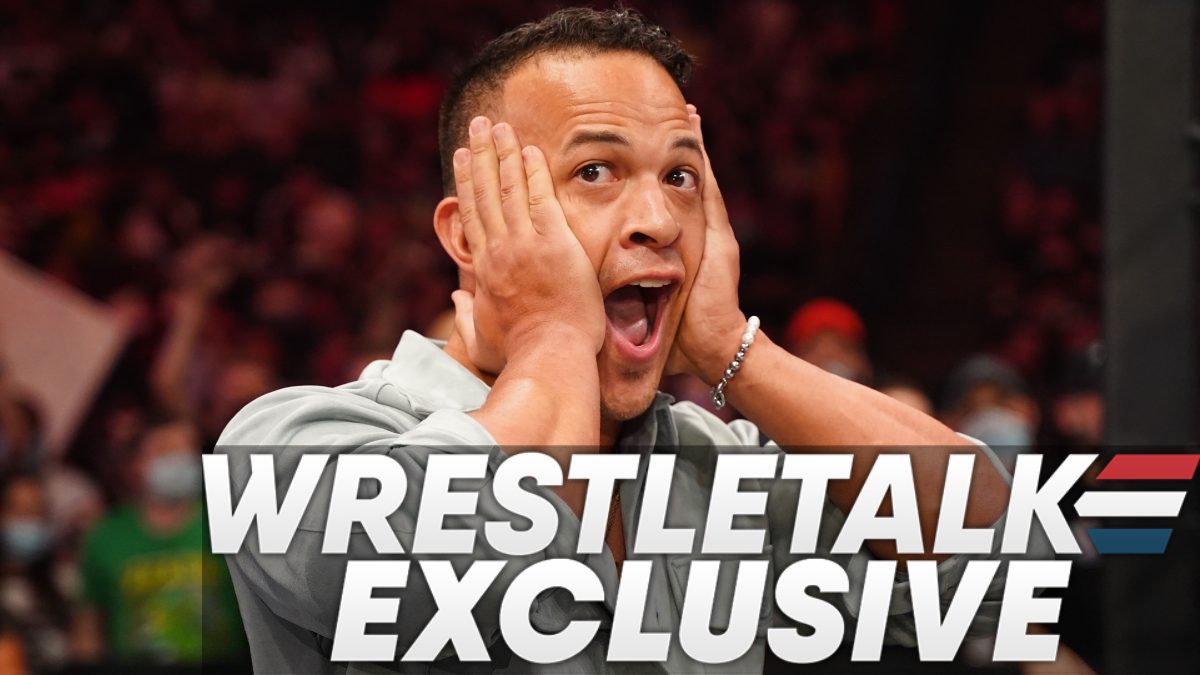 Team Taz member and FTW Champion Ricky Starks has told WrestleTalk why he considers himself an AEW homegrown talent.
Starks tweeted yesterday: "Just so there's no confusion: I am an AEW homegrown talent. End of discussion", which a lot of people actually disputed because of his prior work with the NWA.
During an appearance on the WrestleTalk Podcast, Starks has explained exactly what he meant with his comment, saying:
"First off, yeah, I do consider myself AEW homegrown. Now by me stating that, I'm not saying that I'm discrediting the stuff that I did in the past. NWA was a great time for me and I do value it and I cherish it and I think it did help me out. But at the same token, I didn't get the same type of success and improvement and growth that I have at AEW. So a lot of people are yelling and angry that I seemingly crapped on NWA, but that wasn't it.

"The point of it is that, in AEW, I have had my most success, I've had my most growth, I've had boundless opportunities to do what I wanna do ultimately. And you could argue that I was popular from NWA, but I don't think I was. I don't think everyone knew who I was compared to AEW.

"So when we talk about homegrown talent, we can get into the fine details and go off on certain definitions and whatnot, but if we're gonna do that, then we should go ahead and state John Cena, who started at UPW, and then went to OVW, like… you get what I'm saying? There's gonna be so many filters, it's almost impossible to have a full roster of people that you have just plucked from obscurity, put them in your training school, and then churned them out to superstars. It's just not how it's gonna happen.

"So in my opinion, when I stated that, I meant that, because that's where I feel like I've had my most growth, and this is a home for me. And I can tell you, I think other people would agree as well. I wasn't anyone on the indies. I didn't have any name value. I wouldn't even think that I had much name value when I was at NWA.

"So when I say that I mean it, and there's some people who argue for me, and that's so weird don't you think? Where they say, 'Well you're not'. It's like, that's so crazy to have an argument about. I definitely mean that when I say that and I can tell you that there's other people back there that also agree with that sentiment too because that's just how we feel. That's not discrediting anything else that happened in the past. For right now, where my career is, and how my future's going, I consider myself a homegrown."

If you use this exclusive quote or any portion of it please credit WrestleTalk.com and link to this page.
Starks also said that he's now a permanent commentator for AEW Rampage, replacing Mark Henry, which you can read about at this link.
Stay tuned to our exclusives page because we'll be covering some other quotes coming out of our interview with Ricky Starks throughout the coming days.
You can watch the full interview here:
To make sure you stay updated with all the latest wrestling news, add WrestleTalk.com to your Google Discover feed and follow us on Twitter!