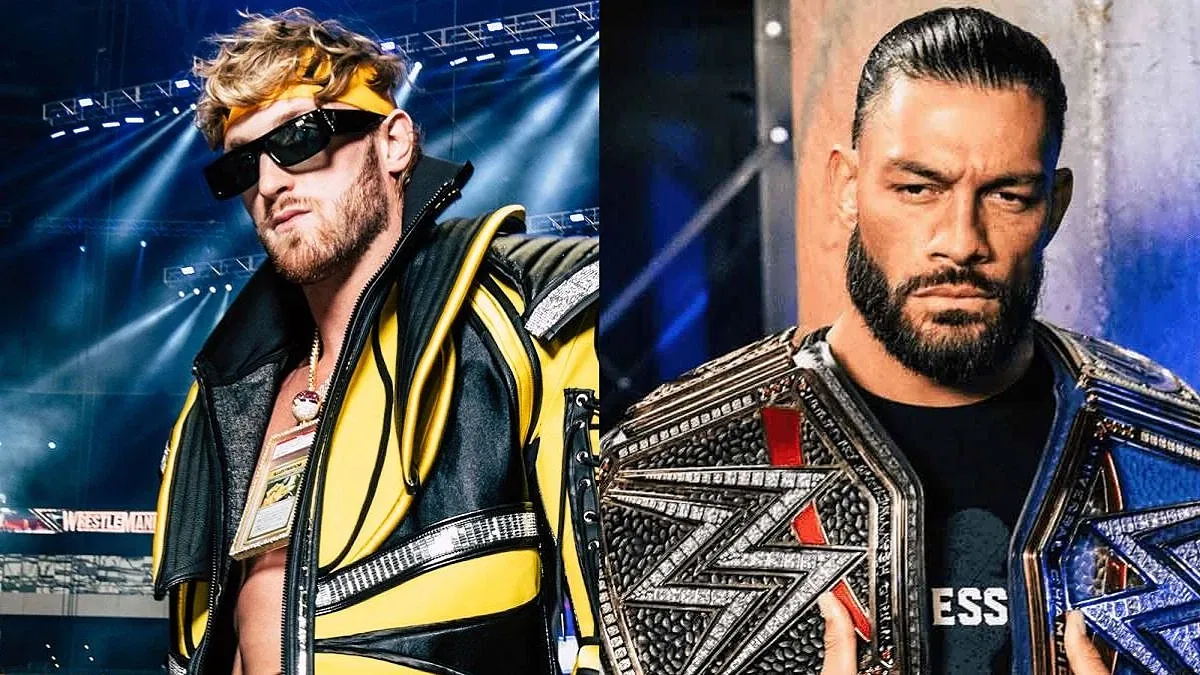 On the latest edition of his podcast Impaulsive, Logan Paul discussed his Royal Rumble experience, including the backstage reaction from Roman Reigns.
While Logan Paul's latest podcast episode features an engaging interview with the eventual Royal Rumble winner, Cody Rhodes, Paul shared some of his own stories from the night.
It was during a discussion of the experience of having been in the Royal Rumble that Paul for the first time what Roman Reigns had to say about the performance.
With co-host Mike Majlak noting that after the match, he bumped into Reigns backstage and exchanged greetings.
It was then that Majlak shared that he asked Roman Reigns if he saw Logan Paul's performance in the Royal Rumble match and his response was hilarious.
According to the co-host, Reigns told him, "that boy is gonna learn to tuck his chin one of these days," and then gave "the dopest smile" and just walked away.
The team went on to discuss how Logan Paul did hit his head during the match which he and his friends have found amusing however his girlfriend did not.
Noting his girlfriend was concerned about him hitting his head because he was "stuttering" and "repeating himself" afterwards, he first told her that he knew he needed to tuck his chin.
As they were exiting the backstage area, "every wrestler" that Paul passed shared the same sentiment, with Logan Paul saying:
"Then every wrestler I passed on the way out was like, 'Tuck your chin buddy!'"
"Look, I'm learning as I go and it is hard. I'll be honest, none of it matters because I eliminated Seth Rollins. I got you, son of a b***h."
Could WWE be building towards a feud between Seth Rollins and Logan Paul at WrestleMania 39? We'll have to stay tuned to find out!
You can keep up with all the latest Logan Paul news by clicking here. 
Think you're a wrestling mastermind? Well you can prove it by taking quizzes in our brand new quiz section! Don't forget to tweet us your results!