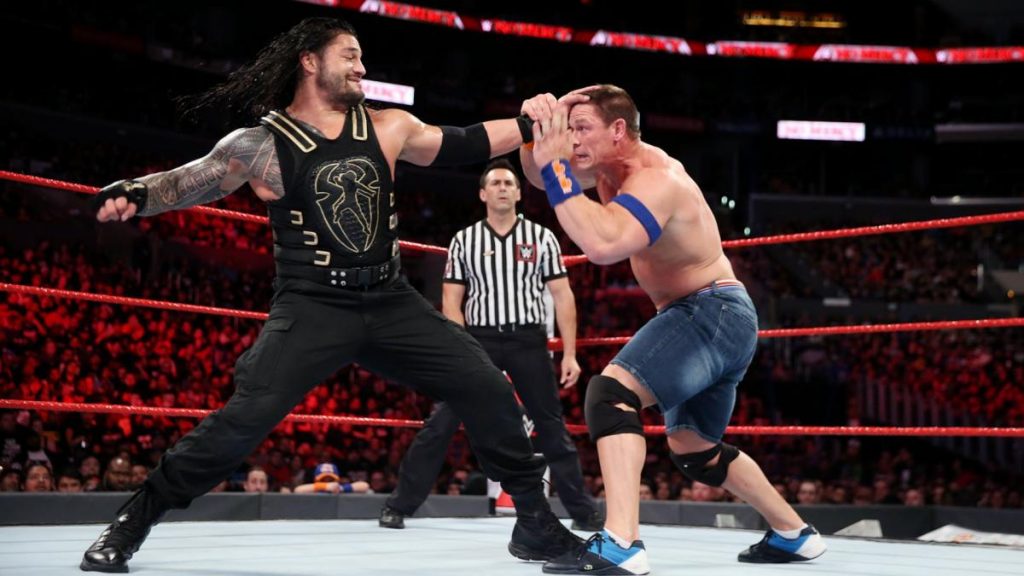 Roman Reigns is very much the modern-day John Cena in the sense that fans seemingly love to boo him for being 'over pushed' by WWE higher-ups.
To a certain extent, you can understand where the fans are coming from. While Reigns is undeniably a fantastic wrestler, WWE has booked for former Universal and WWE Champion to be in four of the past five WrestleMania main events.
Speaking of the aforementioned John Cena, one of his last matches as a full-time WWE star before transitioning into the film industry saw him go one-on-one with Roman Reigns.
While speaking to WWE Now India, Roman Reigns revealed that he wants another match with "Big Match John":
"You know, I really enjoyed the time that I spent in the ring with him. And if you can't learn from someone like John, ten shame on you. So, yeah, I think any time that we can have all the biggest Superstars to represent WWE, it's a good thing. I know he's busy and he's killing it right now in Hollywood, but yeah. If you ever want some again John Boy, here we go."
While another Cena vs. Reigns match is one that is of a WrestleMania-calibre, it doesn't seem like the match will be taking place on the "grandest stage of them all" later this year.
It is being reported that despite not winning the 2020 men's Royal Rumble match, Roman Reigns is still set to challenge Universal Champion The Fiend at WrestleMania in April.