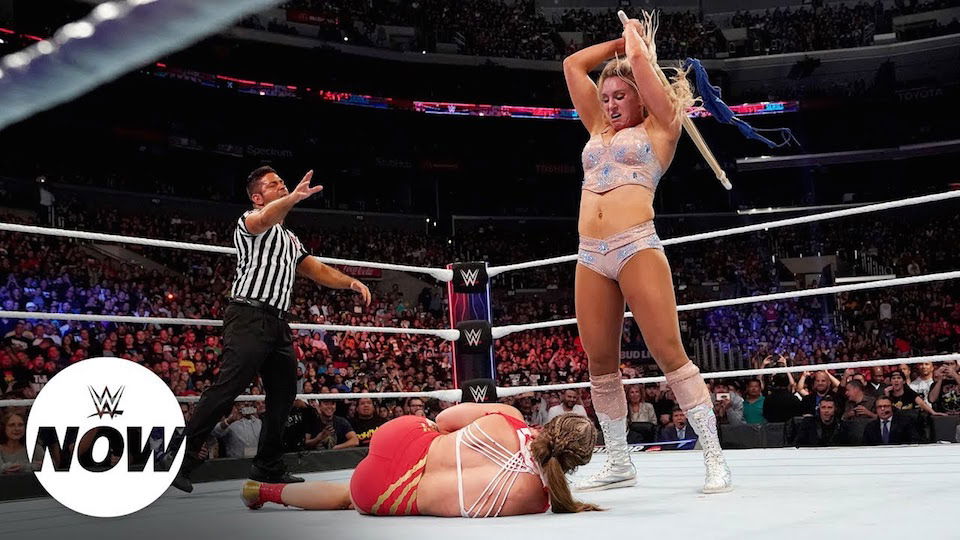 Last night, we witnessed the latest annual WWE Survivor Series pay-per-view which was headlined by an oddly booked match between WWE Universal Champion Brock Lesnar and WWE Champion Daniel Bryan. That didn't take away from the night's real main event, however, in WWE Raw Women's Champion Ronda Rousey vs. Charlotte Flair which arguably stole the show, even with a screwy finish.
One man who was definitely impressed by the match the two put on is the 'Texas Rattlesnake' himself, 'Stone Cold' Steve Austin. He even went as far to say that it brought back what he sees as real professional wrestling. Not exactly an off-the-cuff comment to say the least.
Finally-Professional Wrestling is back. @RondaRousey and @MsCharlotteWWE ripped it up at #SurvivorSeries. That was a good F'n match. @WWE

— Steve Austin (@steveaustinBSR) November 19, 2018
I mean, we're guessing he wasn't watching NXT TakeOver: WarGames II the night before which was absolutely phenomenal but I'm sure we can find it in our hearts to forgive him. Rousey and Flair put on an incredible and unique encounter. They brawled, tried to outdo each other on the mat and blood was shed. It was simply the best kind of controlled chaos.
This wasn't the match we all wanted, however, as WWE SmackDown Women's Champion Becky Lynch was taken out due to a broken nose courtesy of Nia Jax earlier in the week and named her fiercest rival as her replacement. That didn't stop WWE from pulling out all the stops and ending the match with a major Charlotte Flair heel turn as she began dissecting her opponent with a kendo stick and then a steel chair.
The ongoing feud between Rousey and Lynch hasn't come to an end through all of this though as the pair are continuing to spar on Twitter:
Want some avocado toast? Make you feel better.

— The Man (@BeckyLynchWWE) November 19, 2018
Becky is just the best. Let's just hope that rumored WrestleMania 35 main event between her and Rousey comes to fruition.
D0 you want to see Becky Lynch and Ronda Rousey headline next year's WrestleMania? Let us know in the comments.