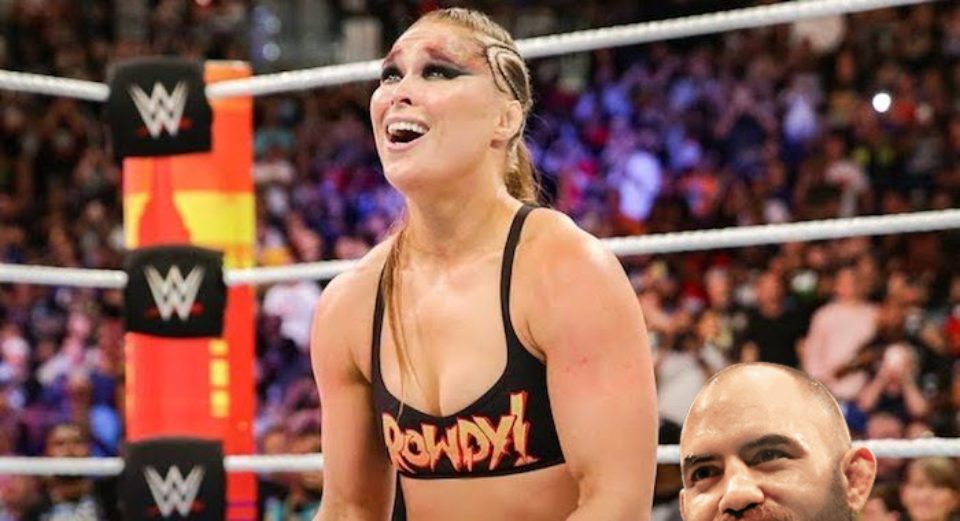 During this time of quarantine and self-isolation, it's important that we look after one another, even if that means trying to cook nice food for your wife to try and get her to experiment in the bedroom.
I say this because the husband of WWE star (I think she still is) Ronda Rousey took to social media to suggest that he would need to "impress in the kitchen" in the hope that it would convince Ronda to let him enter the ring.
How many husbands have taken this #quarantineandchill time to impress in the kitchen?!?! #anal

— Travis Browne (@travisbrowneMMA) March 25, 2020
I assume he simply means that he is going to be very anal about the cooking and the cleaning. Right, Ronda?
Ha! Love you but It's gunna take more than a few tacos and a bowl a guacamole babe ≠ besides you don't wanna be back there after all that hot sauce

— Ronda Rousey (@RondaRousey) March 25, 2020
Oh.
Clearly asking her on social media wasn't the key to her Travis Browne, so he will need to think of some new ways to woo his wife.
There is no word yet on whether Ronda will be returning to the WWE, but much like the Big Show and Mark Henry at Vengeance in 2011, rings are about to be broken.
#anal