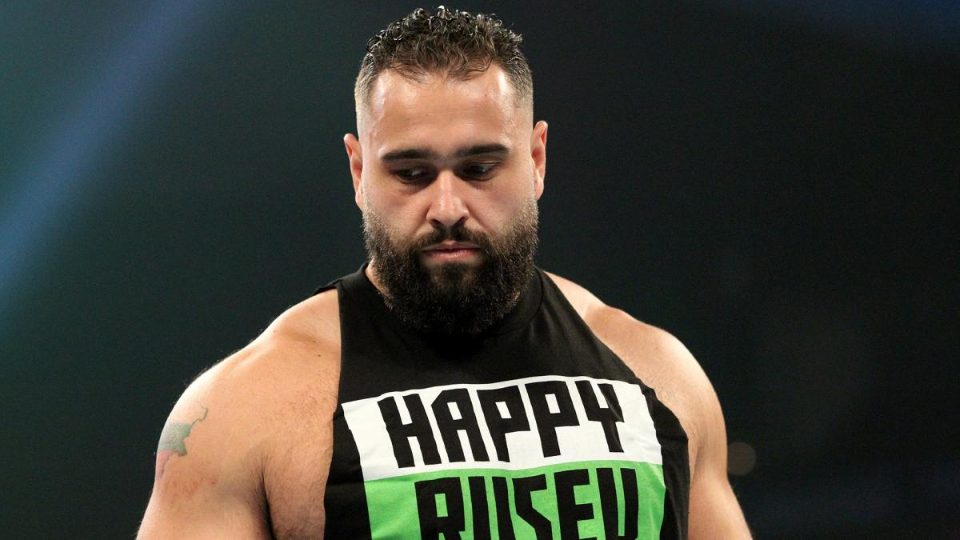 Rusev is one of the most underutilized talents to come through WWE in recent years. That was until he was one of the many people released by WWE on Black Wednesday.
Since that happened, he has been relatively quiet about the situation. However, during a long Instagram video, he revealed he will talk about his release when the time is right.
https://www.instagram.com/tv/B_5tUgnHfxp/?utm_source=ig_embed
"Exciting news is going on. We're going to start a Twitch channel pretty soon because I want to show how good I am at video games. Why not start a channel where people can see me play video games all day? Because that's pretty much all I do."
For the time being, he is committed to running a Twitch channel. Considering how many people are being forced to stay home right now, it is not a bad idea.
He had been involved in a humiliating rivalry with Bobby Lashley prior to his release. The storyline primarily focused on his wife Lana leaving him for Lashley.
Rusev's former tag team partner Aiden English was also released and he has since talked about their team being forced to break up by WWE creative.
Will you be watching Rusev on Twitch? Let us know on Twitter!