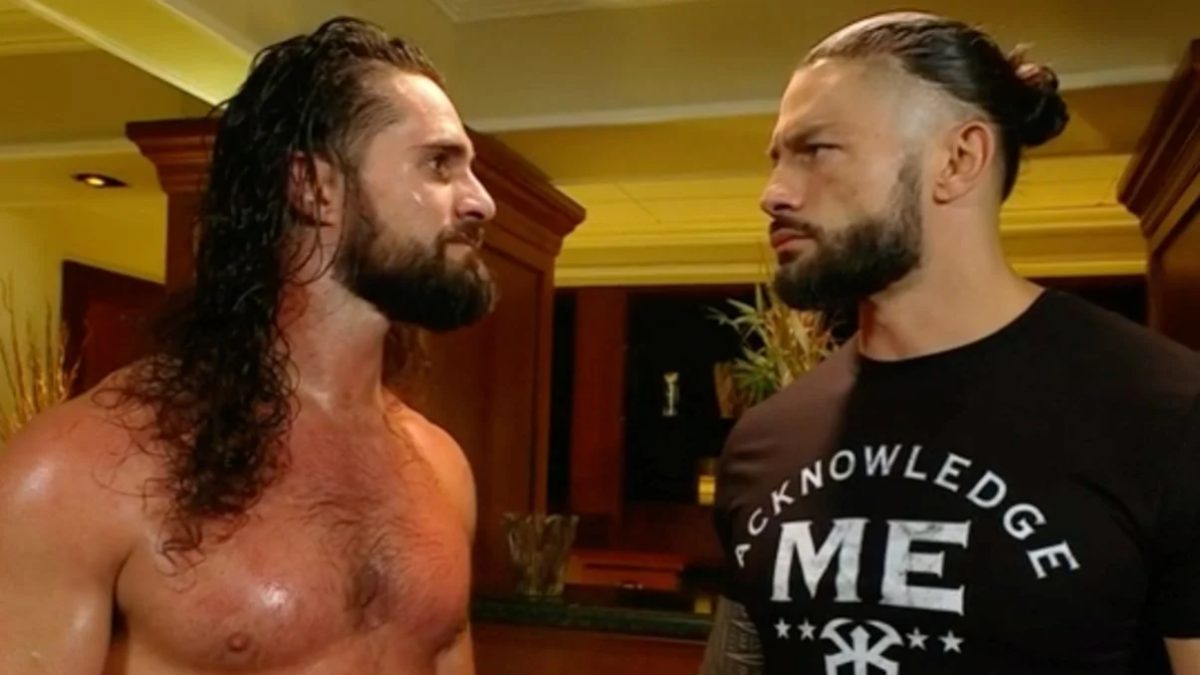 Seth Rollins has addressed the ambiguous ending of WrestleMania Backlash, revealing whether or not he wants to team with Roman Reigns.
At WrestleMania Backlash, Roman Reigns successfully defended his Universal Championship against Cesaro. After the match, Rollins attacked Cesaro after a brief stare-down with The Tribal Chief.
According to The Messiah, he is not looking to get the band back together. On WWE The Bump, Rollins was asked if he is planning to reunite with his former tag-team partner to destroy Cesaro. Rollins explained that they don't need a working relationship, given that they're both already in a different league compared to Cesaro.
Here is the full quote:
"No, come on. Roman and I, we don't need to have a working relationship. You know our history. We don't need to have a working relationship to be on the same page. We're up here (raises his hand) and Cesaro's down here (raises his hand lower). That's just how it is. There's no conversation that needs to be had between myself and Roman Reigns to dictate what's going on when it comes to Cesaro."
Reigns and Rollins last teamed together at WWE The Shield's Final Chapter. This was The Shield's final match together, with Dean Ambrose (Jon Moxley) leaving WWE shortly after.
The two Blue Brand stars could appear on the July 16 episode of SmackDown. It has been confirmed that fans will be in attendance for this show.
On July 18, Money in the Bank will take place in front of a live crowd. A recent WWE Network advert has seemingly revealed the pay-per-view line-up for the rest of the year.
Quote via Wrestling Inc.
What are your thoughts on the above story? Let us know in the comments on Twitter or Facebook.