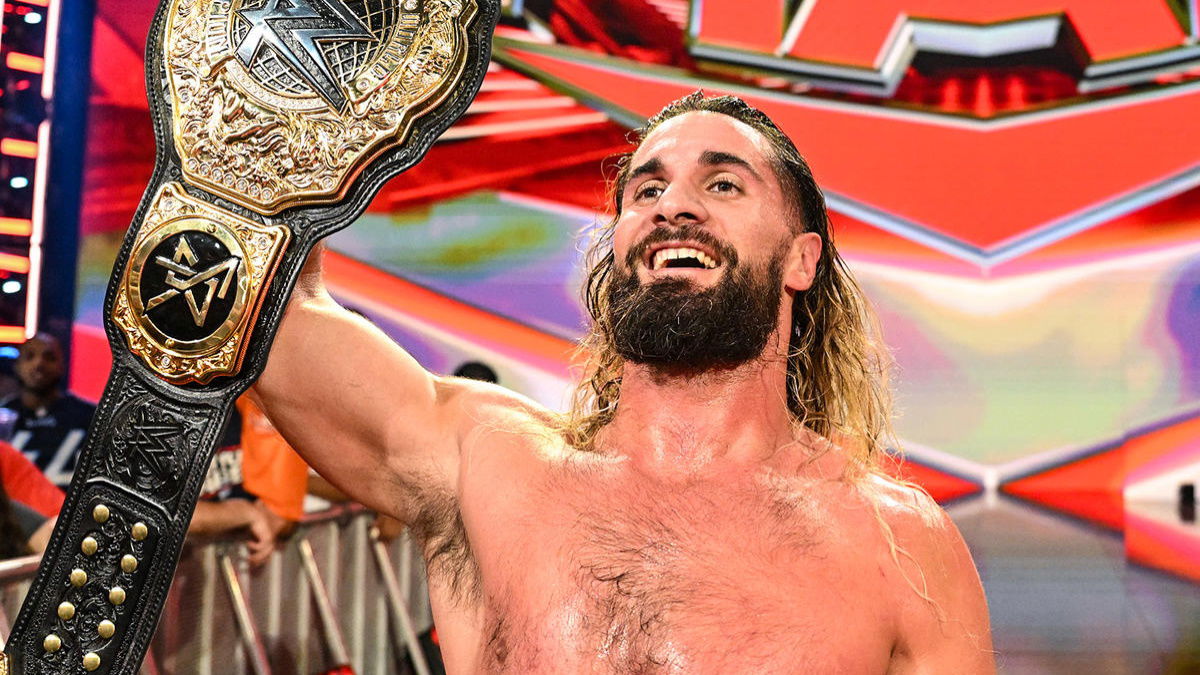 World Heavyweight Champion Seth 'Freakin' Rollins is thrilled about a top WWE star's recent character change.
Despite achieving great success throughout his seven years in WWE, many fans have felt that Shinsuke Nakamura has been capable of way more in the company than he's been afforded, particularly based on his time in NJPW prior to moving stateside.
The King of Strong Style has recaptured some of his fire courtesy of his main event feud with Seth Rollins for the World Heavyweight Championship.
Revealing his true thoughts on Nakamura's recent character change via WWE's After The Bell podcast, Rollins echoed many fans sentiments that are thrilled with his change in presentation.
Rollins explained:
"He's a dangerous cat. You look at his catalog, it's second to none. He's one of the greatest in-ring performers there is.
"In many ways, I'm thrilled our audience is finally getting to see the version of Shinsuke Nakamura that you and I fell in love with many years ago.
"I'm excited for him to be able to get himself to a place where clearly his confidence is rocking.
"You can see it, you can feel it, there is an electricity every single time he's out there, often at my expense, but even the pre-tape packages have been something to behold.
"You can see it. He's a special dude. He's vibing, he's feeling himself.
Despite being a massive fan of Nakamura's, Rollins feels he too is at his very best, making their match at WWE Payback on September 2 something of a "dream match."
Rollins continued:
"The only issue for him is I'm also vibing and also feeling myself. We're two dudes at the top of our game.
"It's going to be special. A few years ago, some people might have called this a dream match. I think now, more than ever, it's a dream match.
"The fact that we have the World Heavyweight Championship on the line, it's only going to add to it and it's going to be a special night for both of us."
Much of the story between Rollins and Nakamura has been based around the Visionary's lingering back issues, something that he brought up in an appearance on Logan Paul's ImPaulsive podcast in the summer.
Details have emerged on Rollins' legitimate injuries, which you can read more about right here.
For other news in relation to WWE Payback follow this link here.
Transcript courtesy of Fightful
Think you know the most about wrestling? Join our Wrestle League predictions competition for free, and be in with the chance of winning $250 of Amazon vouchers. Make sure you subscribe to email notifications to make sure you never miss a show.