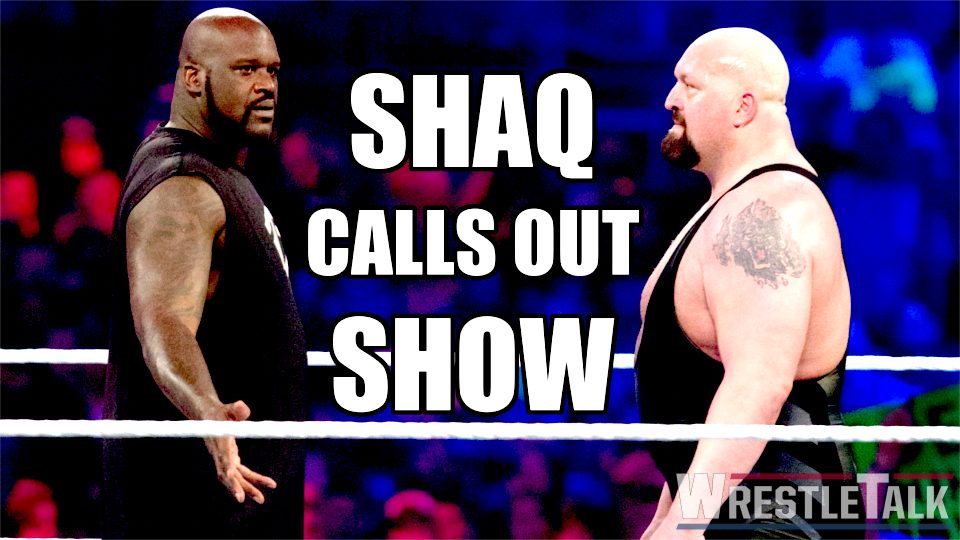 Back before WrestleMania 33, NBA legend Shaquille O'Neal was ready and set to face the Big Show on the 'Grandest Stage of Them All'. Unfortunately, for lovers of the celebrity match-type, the singles encounter was scraped and an appearance in the André the Giant Memorial Battle Royal was all we received.
During the press tour for the upcoming film, 'Uncle Drew', Shaq sat down with Chris Van Vliet of WSVN-TV. Vliet, being a huge WWE fan, led the conversation from film to professional wrestling and asked what happened with the Big Show match. Shaq replied:
"I don't know what happened. Off the court though, [Big Show] is one of my favorite people. Nicest guy. I've always been a fan of his. I would have loved for that match to go down but I don't know what happened."
Seemingly skirting the question, the NBA Hall of Famer remained positive, prompting Vliet to ask if he would still be up for a second attempt at WrestleMania 35. After being informed that the event will take place next April, Shaq smiled and said:
"Well, I got a little time to get these back up."
He rolled up his sleeve to reveal his bicep, stared down the camera lens and continued:
"You ready for that Big Show? I don't think you are baby. Oh can't squeeze that. Can't squeeze a rock can you?"
Although this was said in a jovial way, a more serious look took over O'Neal's face before he uttered the words:
"I'll think about it."
Could we be in the making of the Shaquille O'Neal vs. Big Show match we never got? Let us know in the comments below or on Twitter here. You can also join us on Discord to chat with Oli, Luke, the magazine team, the website writers and each other here!