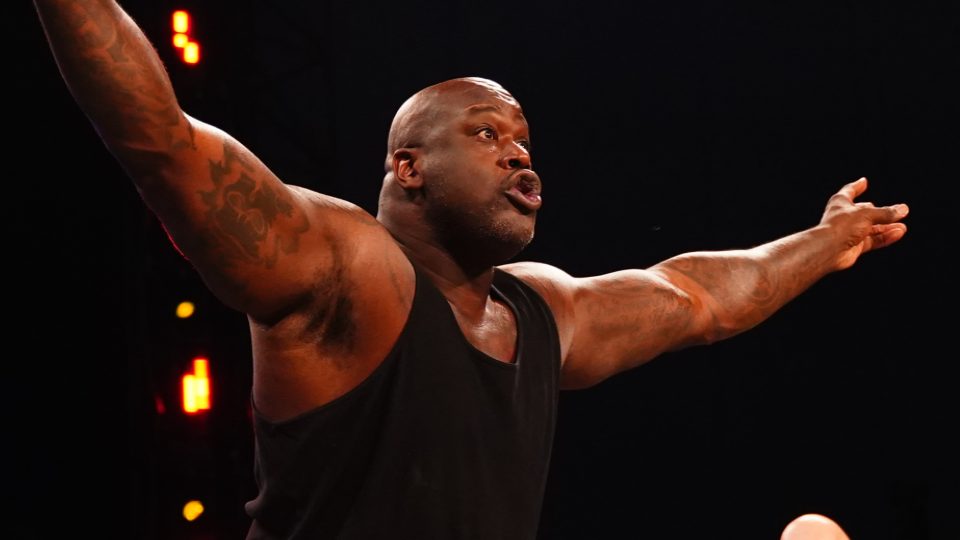 While speaking on the Two Man Power Trip podcast, WWE Hall of Famer Kurt Angle has revealed that NBA legend Shaquille O'Neal has tried to bring him into All Elite Wrestling (AEW).
Kurt Angle has said that despite being in the best shape of his life, he has no intentions of wrestling. However, this hasn't stopped Shaquille O'Neal texting him to try and get him to come into AEW:
"I'm in the best shape of my life, but I'm not going to wrestle. I'm done with that. Shaquille O'Neal just texted me today and said, 'You need to come to AEW.' I was like, 'I'm not going to do that.' Actually, if I did wrestle again, it would be most likely for WWE, but I'm not going to do that. AEW was always an option, I just never really considered it because I'm retired. I've heard the rumors. That's what they are. They're just rumors. People like to talk. They like to get excited about things, and, unfortunately, that's not going to happen."
During the same interview, Kurt Angle opened up about Samoa Joe being legitimately angry with him after an iconic segment, which you can read more about by clicking here.
What are your thoughts on the above story? Let us know in the comments on Twitter or Facebook.
Thanks to WrestlingNews.co for the transcription.