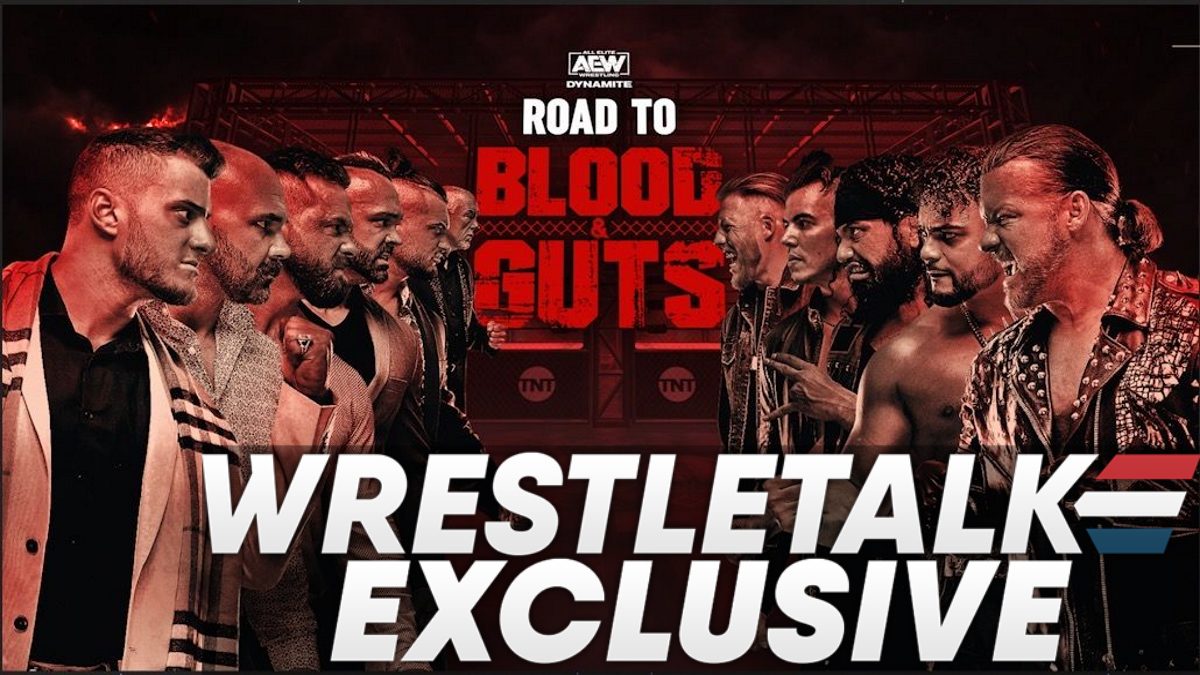 Speaking with WrestleTalk, AEW star Shawn Spears has defended the company's decision to put the Blood & Guts match between The Pinnacle and Inner Circle on Dynamite as opposed to pay-per-view.
Shawn Spears explained that the match came at the right time for both factions and the storyline, which is why we'll be seeing Blood & Guts relatively early on in this feud.
He said:
"I've seen some online questions or criticisms, whatever you want to call it, of having this kind of match so soon and not only that, but having this match on free TV. 'Why are we not saving this for pay-per-view?' Consider yourselves saving $50, you're welcome. Why is everybody so beat up about it? The thing is, and I mean this with all due respect, that's the difference between people who are in the industry and people who are not in the industry. We know where we could possibly go. We know that there are plans in the pipeline that are maybe two months down the road, three months down the road, six months down the road. We have that experience in our wheelhouse and especially in our group.

"We felt that this Blood & Guts match, the fact that it's the first time these two factions are going to meet in a ring and it's gotten heated to the point where, how else can we start? Can we start in a simple 10-man tag? I mean we could, but it just doesn't fit. Like you said, you feel like this is boiling over already, so why not get on AEW Dynamite, let's put these two teams in a cage and find out who is the better faction. Let's see what happens after that, you know what I mean?"

If you use this quote or any portion of it please link to this page and embed the video interview
During the interview, Shawn Spears opened up about there being legitimate heat between members of the two factions, as well as the possibility of The IIconics joining AEW.
You can check out all of the exclusive articles from the interview below.
What are your thoughts on the above story? Let us know in the comments on Twitter or Facebook.