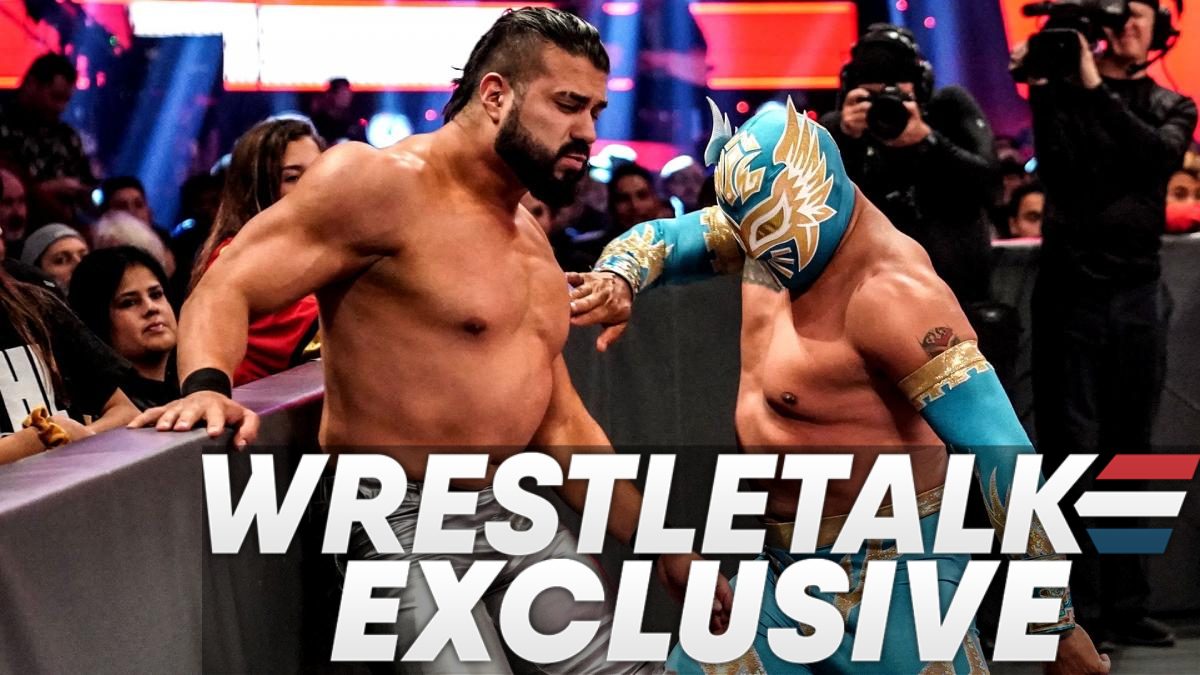 In an exclusive interview with WrestleTalk, Cinta de Oro, formerly Sin Cara, spoke passionately about WWE 'not caring' about Mexican talent.
There were no Mexican wrestlers on WrestleMania this past April, and both Andrade and Kalisto were released earlier this year.
WWE has started using Humberto Carrillo and Angel Garza a little bit more prominently for the last few weeks, but they weren't even on TV for several months besides Main Event.
There's also the Lucha House Party of Gran Metalik and Lince Dorado, who are only used sporadically on Raw and are positioned at the bottom end of a weak tag team division.
Sin Cara said:
"It's tough and it's sad at the same time, because you realise that they (WWE) don't care. Simple as that. There's no other word to say it or no other expression that I can think of. They don't really care about the Mexican talent, simple as that. You may put excuses up like, 'They don't speak the language' – I spoke English. They never let me talk. Andrade speaks English, he's learning, but he speaks English. (Humberto) Carrillo, Garza Jr (Angel Garza), Kalisto.

"So there's a bunch of little things here and there that they say that they don't use them because of this, because of that, a bunch of excuses, but the only thing that I can think of is that they don't really care. They don't care about the talent, the Mexican talent. We have a lot of guys who are amazing workers there and they don't get the opportunity to showcase their talent.

"The Latino star that was on WrestleMania was Bad Bunny, who is not a wrestler. Great for him, I've got nothing against him, great for him that he got his WrestleMania moment, but a lot of us work for that our whole life, this is what we love, this is our passion. And it's just sad to see that those guys don't get the opportunity to showcase their talent, and I know a lot of them are not gonna say anything, but that's why I'm here. To have a voice for them.

"They (WWE) don't care. They don't care about that and it's just sad, hopefully things change and even if I'm used as a scapegoat, and if things are gonna change for them, hopefully it does and they get the opportunity they deserve."

If you use this quote or any portion of it please link to this page and embed the video interview
You can watch the full interview below, and be sure to keep an eye on our exclusives page as we'll continue releasing more stories.