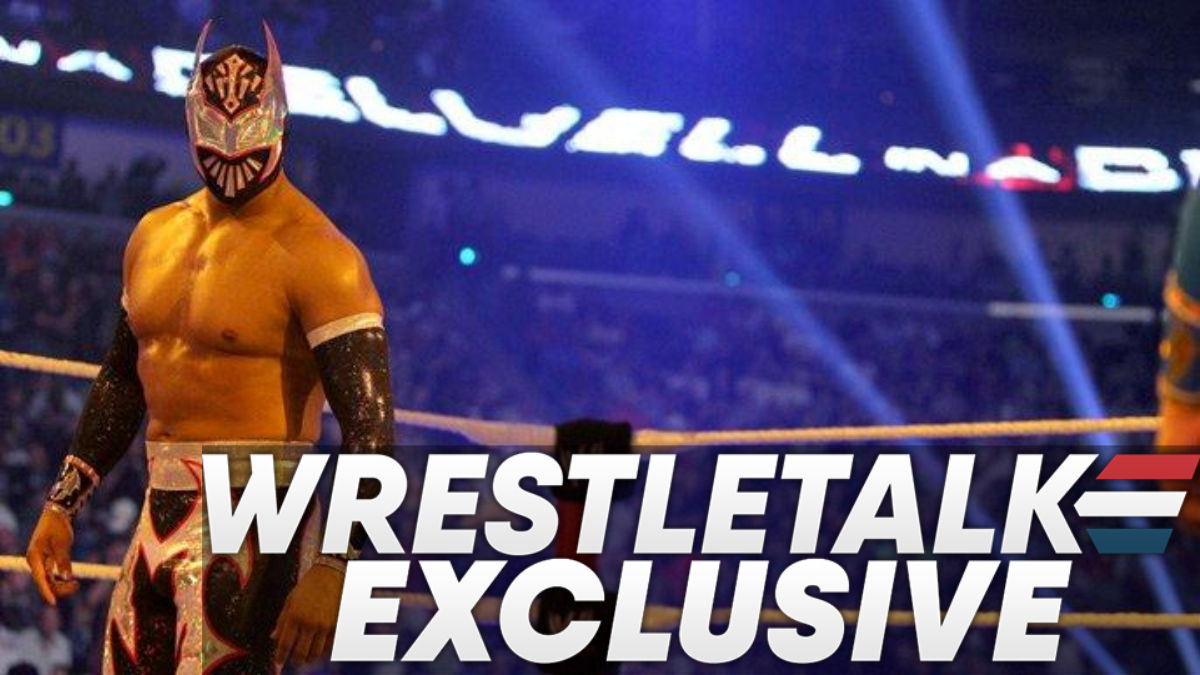 Those who were watching during the early days of Sin Cara in WWE will remember that the company had the luchadore work under special lighting to make his matches feel different, as can be seen below.
During an exclusive interview with WrestleTalk, the second incarnation of Sin Cara (now Cinta de Oro) opened up about the difficulty of wrestling under the special lighting:
"That was really tough, because this material that we use here (shows eye-covering on his mask), on the inside –  if you don't color it black, I used to color it with a Sharpie – the light would reflect into my eyes and I couldn't see.

"It was I guess to make him (Sin Cara) different from everybody else in that sense, showcasing him straight into the character of Sin Cara. In the beginning, yeah it was tough to be able to adapt to the lighting because, I remember when we used to do live events and they always had a spotlight, and I used to tell them, 'Don't put the spotlight straight on me because I cannot see, if I'm running and I cannot hit the trampoline (for his entrance), I'm gonna have an accident. And there were a few times where we had live events whoever was at the spotlight would put it straight on me, and I remember instead of getting in through the trampoline, I would slide in. I was like, 'I'm not gonna have an accident'. And they were like, 'What happened', I was like, 'I can't see, the spotlight was directly in my eyes, you have to move it'.

"But yeah it was kinda tough in the beginning being able to adapt to the lighting when I used to wrestle, especially with the eyes closed, I have good eyesight but it was tough to be able to adapt to that. And when they finally took them off and everything was white I was like, 'Man, I'm in heaven now, this is great'."

If you use this quote or any portion of it please link to this page and embed the video interview
During the interview, Cinta de Oro opened up about WWE's treatment of Mexican talent, accusing the company of "not caring", which you can read more about by clicking here.
What are your thoughts on the above story? Let us know in the comments on Twitter or Facebook.