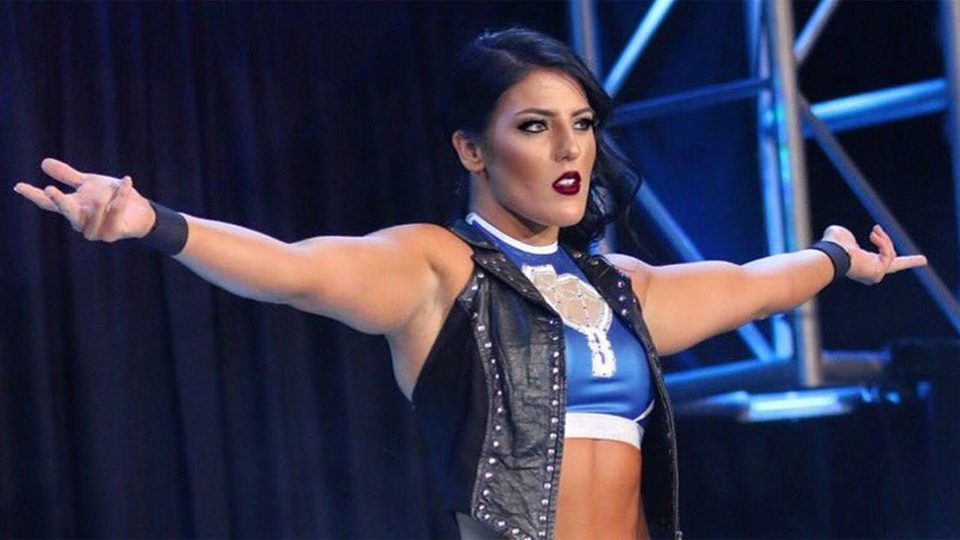 At Impact Wrestling's Hard To Kill, Tessa Blanchard won the IMPACT Wrestling World Heavyweight Championship. In doing so, she became the first-ever woman to hold IMPACT's World Championship.
It's no secret Tessa Blanchard was on the receiving end of a lot of criticism over the weekend. Some of it was because of alleged incidents with other women wrestlers with whom she has interacted before.
She was accused of racism and bullying by other notable wrestling names. However, she was also supported by a lot of women currently associated with IMPACT wrestling most notably Gail Kim.
An exclusive look at the emotional moments after #HardToKill went off the air. #IMPACTonAXSTV pic.twitter.com/COyv3Y3QFg

— IMPACT (@IMPACTWRESTLING) January 17, 2020
So, why would IMPACT Wrestling continue to push her amidst the controversy?  According to Dave Meltzer in the Wrestling Observer Newsletter, there are several factors that went into pushing her as hard as IMPACT has.
First and foremost on the list according to Dave Meltzer is that she has been considered to be a great employee by IMPACT. Supposedly, since Don Callis and Scott D'Amore have been in charge there has been nothing to complain about in terms of attitude and behavior.
"You won't know when.

You won't know where.

You'll never see me coming." @TheSamiCallihan's warning to @Tess_Blanchard. #IMPACTonAXSTV pic.twitter.com/nbTGv0qzeN

— IMPACT (@IMPACTWRESTLING) January 16, 2020
Meltzer cited some roster members who may feel she's a little to affectionate with her boyfriend/fiance Daga, but she has had good attitude backstage. This is different than how she was categorized in WWE and other promotions.
Then there's another really simple reason for the push according to Meltzer:
"As far as pure in-ring talent and intensity, she is the best Non-Japanese woman wrestler today, better than Charlotte Flair, Becky Lynch or Sasha Banks."
So, if you're IMPACT Wrestling and your company has often been accused of being WWE-light, how do you separate yourself from the pack. Well, if you have a woman you consider to be the best in the business, having her win the overall world title is something other promotions aren't going to do.
Meltzer says that was a factor as well.  Even though some have criticized the choice and not everyone is on-board with inter-gender wrestling, it has generated buzz and got people talking.  Callis and D'Amore were hoping for that.
Meltzer also speculates Blanchard's past reputation may be a good thing for IMPACT. Were they banking on the fact that they could keep her and other companies might steer clear based on her prior reputation? Only they will know, but Meltzer says it's possible.
Whatever the case, Blanchard is the champ. IMPACT was in headlines all weekend. And you can't argue that Blanchard is one of the best workers in that company.