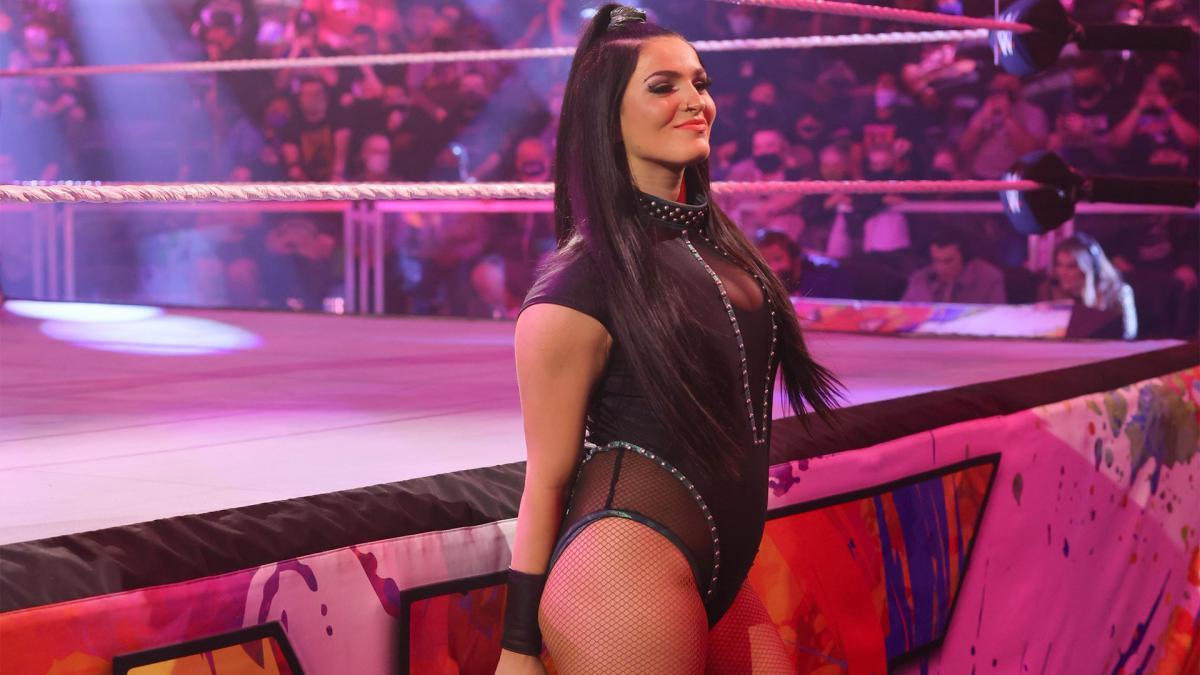 WWE's most recent set of releases took place last Friday (April 29), when 10 names from the NXT roster were released from the company, including Persia Pirotta.
Pirotta (real name Steph De Lander) recently spoke about her release with Sean Ross Sapp of Fightful. She said that she can't really say that her release was a shock, as cuts had been frequent during her time in the company.
She explained:
"As it happened, I don't want to say it's a shock because I don't think you can say it's a shock with the way it's been since I've been here. Obviously, it's heartbreaking. WWE is my dream job and to lose that is, obviously, a huge loss. But I've been thinking about it a lot and since I've been at WWE, the last year, these kinds of cuts have been coming very often and also kind of out of nowhere. So I think it would be silly to say, 'I was so shocked and so blindsided,' because the way that it is at the moment is it's kinda like, 'Well, you know it's happening at some point. You know that phone call is gonna ring. It's gonna come.' So obviously I wish it wasn't right now, I feel like I had a lot more to do with WWE, but I wouldn't say it's such a shock because I don't think there are many people that can be completely confident that they're safe right now."
Steph continued on, explaining how her and others in the company begin worrying about releases at this time of year.
She said:
"It's one of those things where you always know releases are gonna come after WrestleMania. So I think everyone gets their brain thinking. Then also the quarterly call coming up or whatever it is. That makes you think about it because they hadn't done any this year. We hadn't been told anything, but you see it enough and you go, 'It's been longer than about three months…' You start to get those thoughts growing and then enough people think the same thing and then whether it's true or not. You know what wrestling is like. Everyone talks to each other.

"So, there was a feeling of releases are coming soon. As I said, it's one of those things where I think—and it's not a healthy thing to sit there and just stress about it constantly and that's something I wish I could have let go of that feeling a lot more, but personally I just couldn't. It did worry me a lot—it's my dream job. Of course, I'm terrified of getting fired. Especially seeing the way that things panned out with all of the releases. Within a month of me arriving, there was all of the huge ones last year with the Iiconics and all of those people."
She continued on, explaining how she had to consider the possibility of releases happening, and how she would handle it if she was to get cut.
She said:
"So pretty much the second I landed, it was like, 'Oh, my God. What's going on?' It didn't stop. I can't speak on behalf of everyone, but for me, it was something that I worried about quite a lot. It's worry, but it's also kind of realism. Personally, if I was going to sit and put my head in the sand and go, 'Lalalalala,' that doesn't help me. It's not gonna make it not happen. I need to at least think about it and go, 'Right. If this does happen, what's my next move? What am I doing? How am I gonna get all my ducks in a row so that I can continue to have a career beyond this?' Everyone handles it differently. But for me, it was a thought on my brain often."
Persia Pirotta's, as well as Dexter Lumis', WWE release was referenced on this past week's NXT show, and Persia has reacted to the segment.
For a list of all WWE stars who have been released in 2022, click here.
To make sure you stay updated with all the latest wrestling news, add WrestleTalk.com to your Google Discover feed and follow us on Twitter!