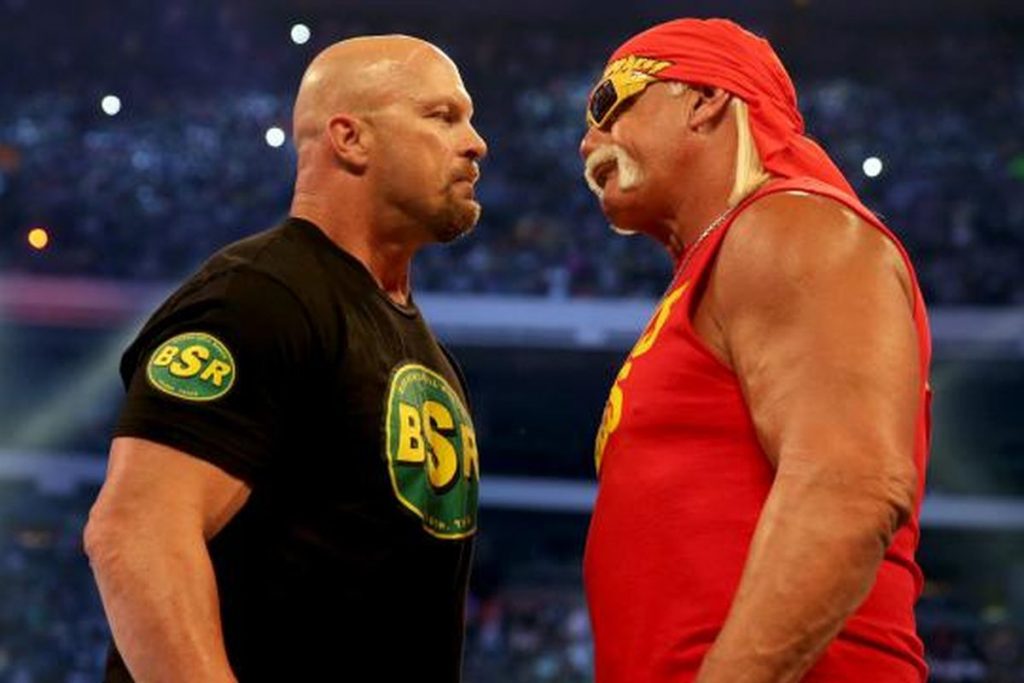 Think back to the days of pre-Monday Nitro WCW and you'll remember Stunning Steve Austin teaming with Brian Pillman and being a member of The Dangerous Alliance. Steve Austin was an ambitious up and comer trying to find a way to become the top dog himself.
Eric Bischoff didn't recognize the superstar potential of Austin back then and sent him packing. Austin, as we all know, would find the motivation in that firing to become Stone Cold Steve Austin.
However, if Austin had it his way, he could have been Cousin Steve. Austin apparently pitched an idea to work with Hulk Hogan where he'd be related to the megastar, but it never materialized.
Speaking on the 83 Weeks podcast, Eric Bischoff recalls the storyline idea:
"Steve saw the handwriting on the wall with Hogan. Steve, being a professional, meaning wanting to be at the top and reach his potential, saw an opportunity to work with Hogan. I never got the sense that Steve was desperate or it was the most important thing to him at the time. Steve came to me with the idea that somehow he would be related to Hulk Hogan and tag with him.

"The reason I was concerned about what I was hearing wasn't because it was a bad idea at all, but I knew from having talked with Hulk and Ric [Flair] from the months leading up to Hulk Hogan signing with WCW how reticent Hulk was to work with anybody that he didn't know. Steve was one of those guys."
Austin and Hogan did have similar hairlines back in the day. So, I guess we could have had a Hollywood Hogan a few years earlier, a Hollywood Blond that is.
Thanks to Wrestling Inc for the transcription of the quotes.