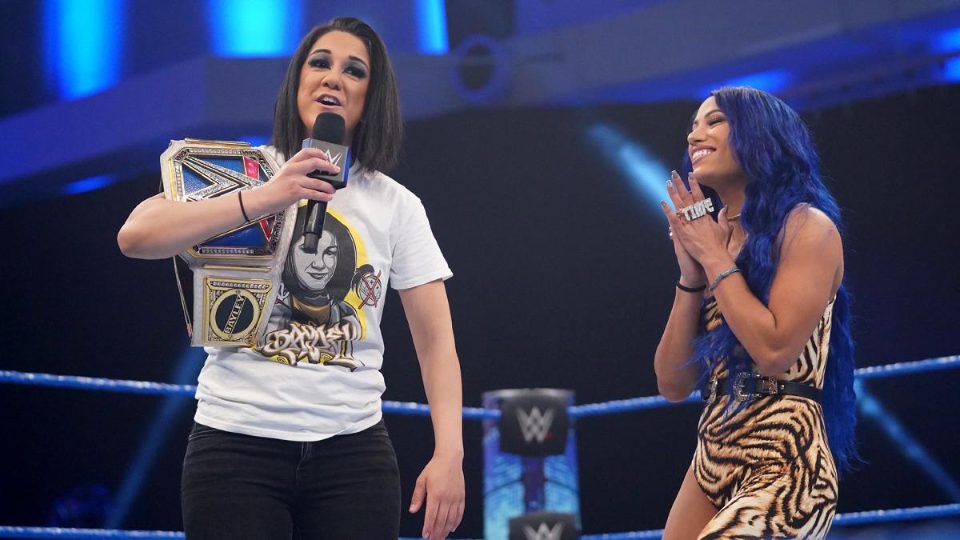 A lot happened on SmackDown tonight and a lot was set up for next week's show. Three big matches and two big segments were announced for next week.
We will see two Money in the Bank qualifying matches next week, one men's and one women's. The first will feature Drew Gulak taking on Baron Corbin. Gulak's partner Daniel Bryan advanced to the match tonight so Gulak will be looking to join him.
Meanwhile, Lacey Evans will try to take down Sasha Banks in their qualifying match. Evans took out Bayley tonight and ensured Sasha that she was her mission.
The final match announced for next week is the WWE Women's Tag Team Championship match. Champions Alexa Bliss and Nikki Cross will be defending their titles against Carmella and Dana Brooke. Brooke and Carmella had a short spat tonight before Brooke qualified for Money in the Bank.
Two more segments were also announced for the show. After some mind games tonight, we will get a special look back at the relationship between Braun Strowman and Bray Wyatt. Strowman is currently the only remaining member of the Wyatt Family in WWE.
We will also see the third chapter in WWE's mini-documentary series on Jeff Hardy. This week's episode was about his fall and drug use whereas next week will focus on his redemption.
What are you looking forward to on next week's SmackDown? Let us know on Twitter!