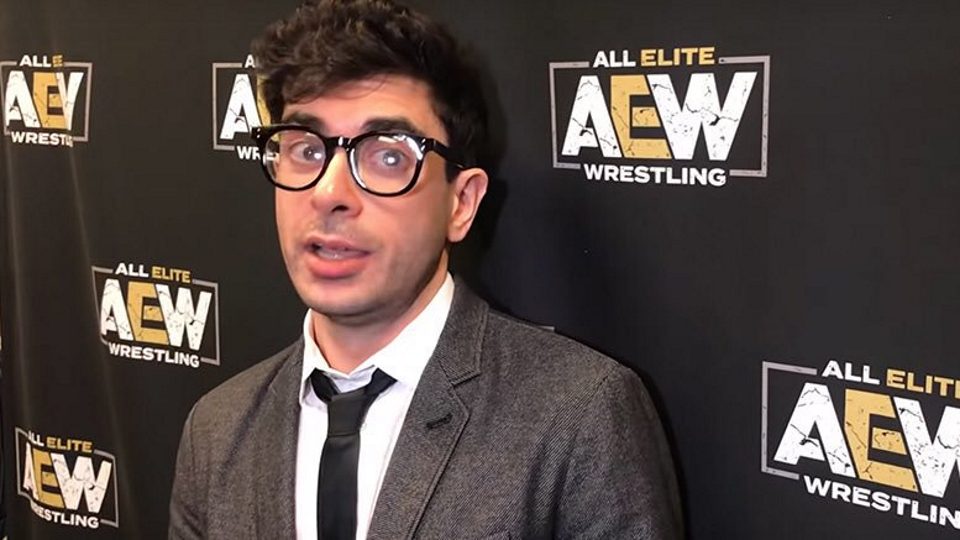 Tony Khan was asked during his post-Full Gear media scrum to explain the reported 'fight' between Jimmy Havoc and Excalibur that had taken place on Thursday night.
The report from BodySlam.net described the incident, that took place in a restaurant during Starrcast on Thursday night, as follows:
According to a source I spoke with close to the situation, I was told that at some point during the altercation Jimmy Havoc threw a punch at Excalibur, but missed. Which led to Excalibur putting Havoc in a choke hold that put him to sleep. Atlas security stepped in and got Excalibur to release the choke hold, however the incident was not over because when Havoc came to he once again throws a punch at Excalibur only this time he connected. This resulted in a skirmish/brawl/pull apart between the two, until Atlas security could break it up and escort Jimmy Havoc outside.
Once outside, a member of Atlas security was attempting to calm an intoxicated Jimmy Havoc down, but this was interrupted when Excalibur came outside to try and talk things out. Jimmy was still upset and was not wanting to talk and was said to have thrown his cell phone in the direction of Excalibur, missing him but not the wall as his phone broke into pieces. Security again separated the two sending Excalibur back inside while they waited for an uber to pick up Havoc and take him back to the hotel.
It was noted that the two had since talked things over and there was no heat between them.
Tony Khan was asked about the altercation in his post-Full Gear scrum, and described what he saw:
"I wouldn't call it a fight, I've seen a lot worse in the world of football, both in Engand and the NFL — I've seen a lot worse, and I saw a lot worse tonight (at Full Gear). They scrapped around and it was cool yesterday."
He also joked that it would count as a "draw at best" on their records.
Thanks to Fightful for the quote