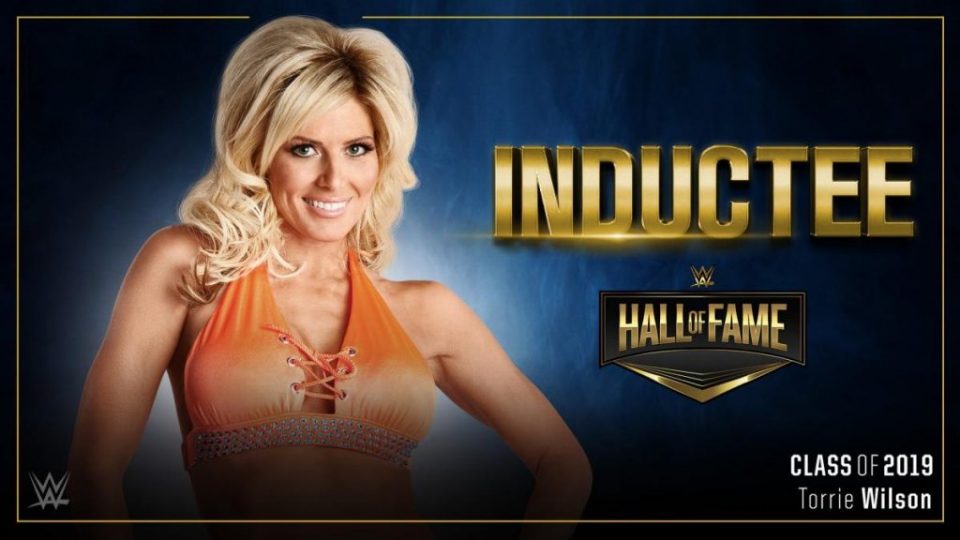 Torrie Wilson has been confirmed as the 8th person to be inducted in this year's WWE Hall Of Fame prior to WrestleMania 35, joining D-Generation X (Triple H, Shawn Michaels, X-Pac, Chyna, Billy Gunn and Road Dogg) and the Honky Tonk Man.
The 43 year old was brought into the business after catching the eye of WCW officials in 1999. She quickly became a central figure on Nitro, involved in a love triangle angle with David and Ric Flair and eventually hooking up with future real-life husband Billy Kidman.
Wilson joined WWE in 2001 as part of the promotion's buyout of WCW and quickly become the object of Vince McMahon's storyline affections in a cringe-worthy affair.
Wilson's most notable programme came with Dawn Marie, who was dating her father Al Wilson. Dawn blackmailed Torrie into spending the night with her on the promise that she would break things off with Al. Torrie did but Dawn was lying and ended up marrying Al to become Torrie's stepmother. The two met in a fairly terrible match at Royal Rumble '03 to end the feud.
https://www.youtube.com/watch?v=gTWbUWR0xYE
Wilson very much represents a different era for WWE so her induction is perhaps something of a surprise given how women's wrestling is presented in WWE today. Wilson typifies the sort of look that WWE wanted during the Attitude and Ruthless Aggression eras and is very much representative of WWE's previous attitude towards its female athletes.
Wilson was not exactly known for her in-ring ability and indeed wrestled fewer than 300 matches in her entire career. She appeared in more bra and panties matches than she did wrestling classics, that's for sure.
She is instead perhaps best remembered by WWE fans for her Playboy pictorials. Wilson posed twice for the magazine, the first time on her own and the second time alongside fellow bombshell Sable.
Wilson has remained on friendly terms with WWE since departing in 2008 and even wrestled twice for them last year in the inaugural women's Royal Rumble and in the Evolution battle royal. There is no word yet on who will induct her into the Hall.
What do you make of Torrie Wilson going into the Hall Of Fame? Let us know in our poll below:
[totalpoll id="53231″]