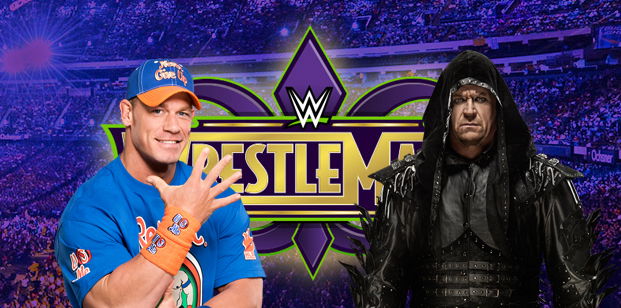 Although rumors have been swirling over the past few days about John Cena wrestling a returning Rey Mysterio at WrestleMania, according to Dave Meltzer in this week's issue of the Wrestling Observer Newsletter, the proposed John Cena vs. Undertaker match is still going ahead:
"Cena vs. Undertaker is still the 'Mania plan, or at least was at the time Cena did the interview [on Raw] and we've heard nothing different. Based on the crowd reaction, it has more anticipation than almost anything on the show. The only way that would change would be if Undertaker gets hurt in training or for some reason pulls out of the show."
Meltzer confirmed that Mysterio currently does not have a deal in place with WWE, which was backed up by our own sources. The former WWE Champion does have meetings scheduled with Triple H to discuss a return to the company on a part-time basis, but an agreement is still some distance away from confirmed.
Contrary to reports, Mysterio was not backstage at SmackDown Live on Tuesday hammering out a deal, but rather visiting friends at a SmackDown house show close to his home in San Diego the night before. As Raw was taking place at the same time and Triple H, Stephanie and Vince McMahon were all in Anaheim for that show, no talks regarding a comeback took place.