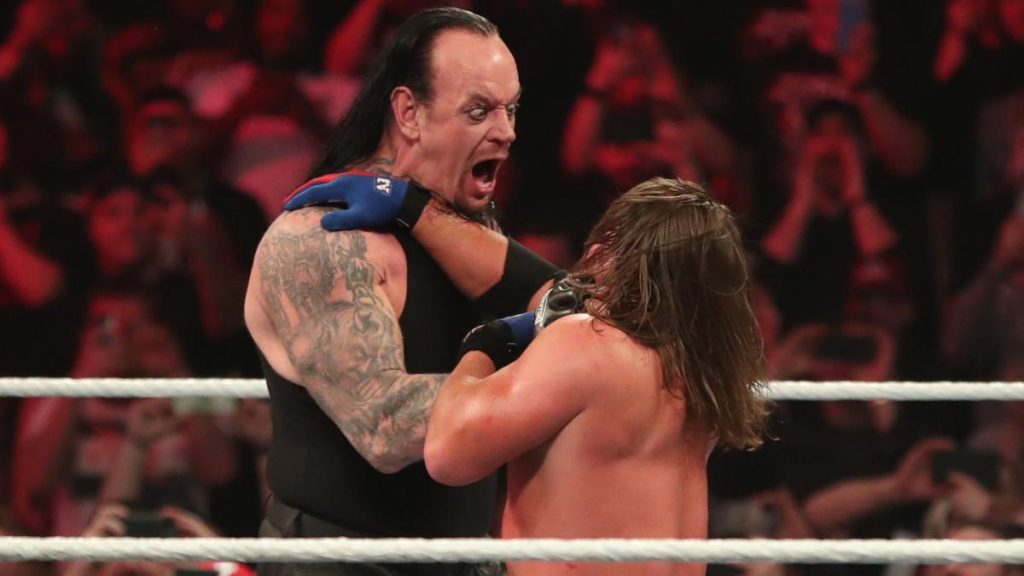 On this week's episode Monday Night Raw, AJ Styles cut a brilliant promo on The Undertaker. After challenging 'Taker to a WrestleMania match, Styles spoke after "The Deadman's" wife and called him by his real name.
It was then advertised later on in the show that the two veterans will be going head-to-head for a contract signing for their big match on next week's Raw. The show will also see the return of Stone Cold Steve Austin.
After AJ said that he plans on 'killing' The Undertaker at 'Mania, some speculated that WWE is dropping hints for a Casket Match between the two former WWE Champions at the "show of shows". However, this reportedly is not the plan.
According to Bryan Alvarez on the latest Wrestling Observer Radio, WWE has no plans to have Styles and 'Taker have a Casket Match at the big show. They will instead compete in a straight one-on-one singles match.
The Undertaker's latest Casket Match came in 2018 at WWE's first Saudi Arabia show, "The Greatest Royal Rumble', At that show, 'Taker took on former United States Champion Rusev.
Speaking of WrestleMania gimmick matches, it has been speculated that Randy Orton and Edge will have a No Disqualification match at WrestleMania. The feud between the two has been stellar so far.