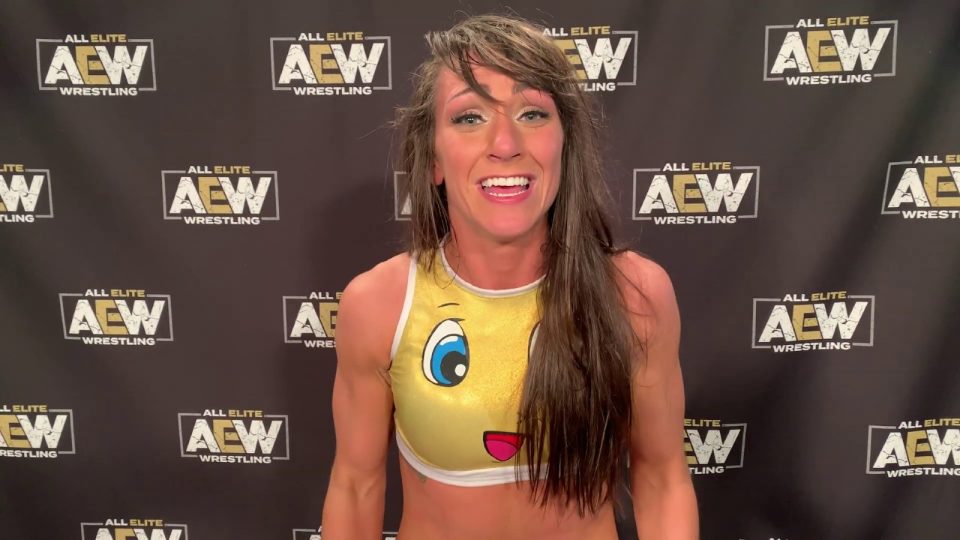 A new update has been provided regarding former AEW star Kylie Rae missing last night's IMPACT Bound for Glory pay-per-view.
F4WOnline had originally reported that Rae missed the show due to injury, but has now clarified that is not neccessarily the case.
The site is now reporting:
The story that went around was she was injured, but we were later told that was not the case. We have confirmed that no announcement was made because the company did not know the situation at the time, making our previous report of an injury incorrect. Right now all that is known is that she was in Nashville ready to work on Friday and did not come to the building on Saturday.
Dave Meltzer then added:
As noted in an update earlier today, she was in Nashville and was in the hotel Friday. She never arrived at the building and nobody in the company knew anything.  The company checked with everyone who knew her. Nobody really knows anything more other than she is apparently okay in the physical sense. At the time of the match they didn't know anything past that she wasn't there. It came off weird as they showed video features on the PPV building the match as scheduled, and then she wasn't there and nothing was said as to why, because at the time they really didn't know anything.
Rae was scheduled to challenge Deonna Purrazzo for the Knockouts Title, but was replaced by Su Yung who actually ended up winning.
That wasn't the only problem IMPACT had last night, as both Heath and Alex Shelley suffered injuries in their respective matches. Heath was actually supposed to win the Call Your Shot gauntlet before he got injured and Rhino had to win instead.