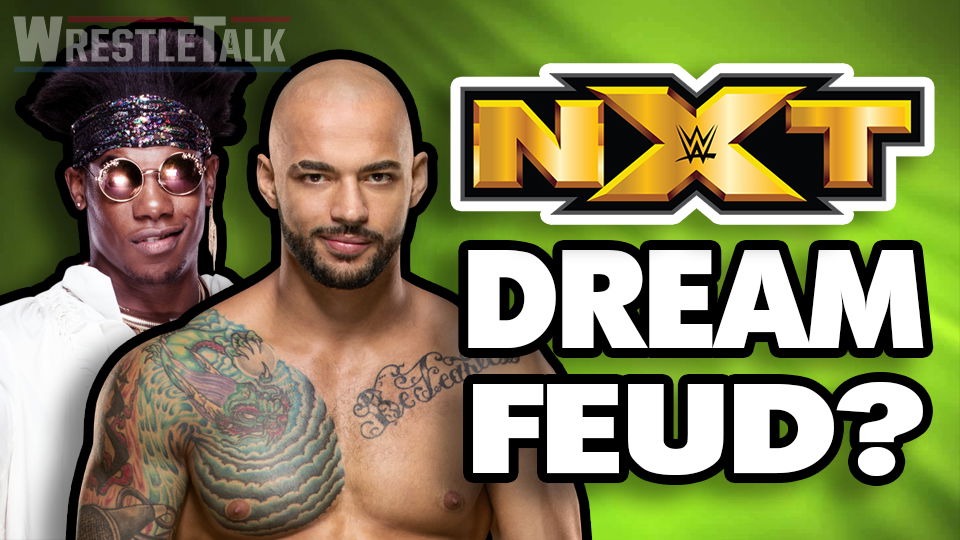 By Jamal Niaz
Prior to this week's Superstar Shakeup, Velveteen Dream was one of the rumoured NXT wrestlers to be getting a call up to join the main roster. This possible move concerned many fans, including myself, as Dream is one of the most exciting prospects in the developmental brand and has still got so much more to accomplish in NXT.
https://twitter.com/briantheguppie/status/982837259274735616
A move to Raw or Smackdown would likely have seen the young superstar get lost in the shuffle with guys like Bobby Roode and Sami Zayn ahead of him in the pecking order as they have still yet to reach their potential since leaving NXT.
Thankfully Dream never got called up to the main roster and according to The Wrestling Observer Newsletter's Dave Meltzer, the reason for this is because he is about to enter a feud with Ricochet. This news is music to my ears as Dream and Ricochet are two of the best in ring performers in the company right now and are guaranteed to produce a Takeover classic in the near future.
https://twitter.com/WWERDream/status/982779587821228034
The two wrestlers have already shared the ring in the NXT North American Championship Ladder match , with Dream's death valley driver on Ricochet being a highlight. With both guys so over with the fans, it's a shame that their will have to be a loser in this feud. However, Dream has already shown that losing a big match can actually make you a huge star anyway.
Hopefully this isn't Dream's final feud in the brand as a run with the NXT championship would be thoroughly deserved and simply has to happen.
Who will be called up to the main roster first, Ricochet or Velveteen Dream? Let us know your thoughts on a possible feud between Velveteen Dream & Ricochet in the comments below or on Twitter.