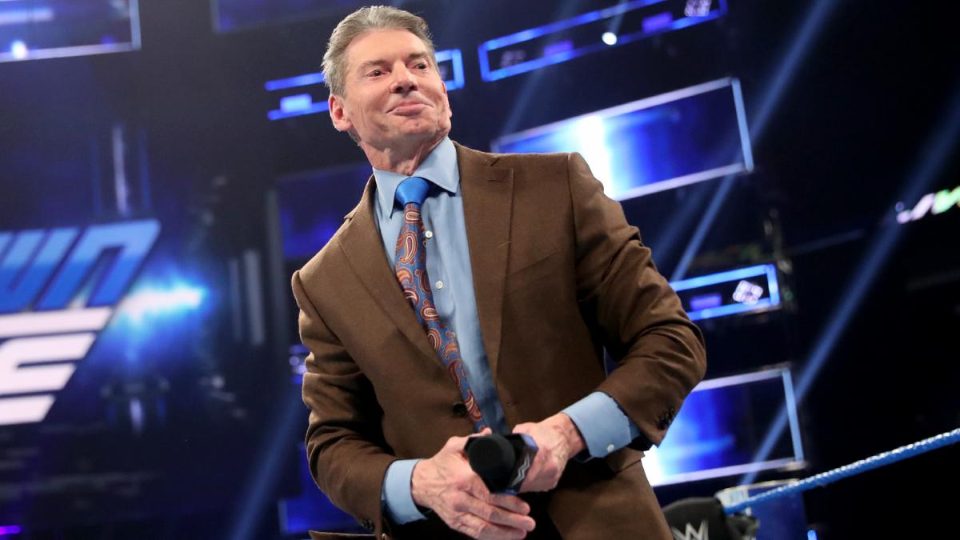 It's being said that Vince McMahon was pressured into making an appearance on WWE TV for the FOX premiere of SmackDown in October 2019.
McMahon appeared to usher in the 'new era' (as they like to call it), but according to Eric Bischoff, who was the SmackDown executive director at the time, he didn't actually want to but his daughter Stephanie convinced him to.
Speaking on his 83 Weeks podcast, Bischoff said:
"It was my impression that Vince didn't really want to do it. I can understand it. There comes a point when you are getting older that you realize the strength and the credibility that you bring to television isn't what it used to be. It is what it is, we all get older. When you spend your life on television, you are aware of how you look and how you can present yourself. It was my impression that Vince didn't really want to do it. It was also my impression that Stephanie really did want him to do it. Guess who won? I saw it go down. I wasn't standing inches from them, but I was a couple feet away. I saw the hesitation from Vince and I saw the pressure put on by Stephanie. First of all, it made my heart fall seeing that father-daughter relationship and that exchange. It was really important to Stephanie. When they went out and did it, it was exciting as hell. It was the right thing to do, it brought tears to my eyes… But I think there was some awareness on Vince's part that his time as a television character was in his rearview mirror…"
Despite the apparent hesitation from Vince McMahon ahead of the appearance, he has popped on TV a few more times since then, and viewers have been sure to point out out that he certainly hasn't looked particularly comfortable.
Quotes via WrestlingNews.co