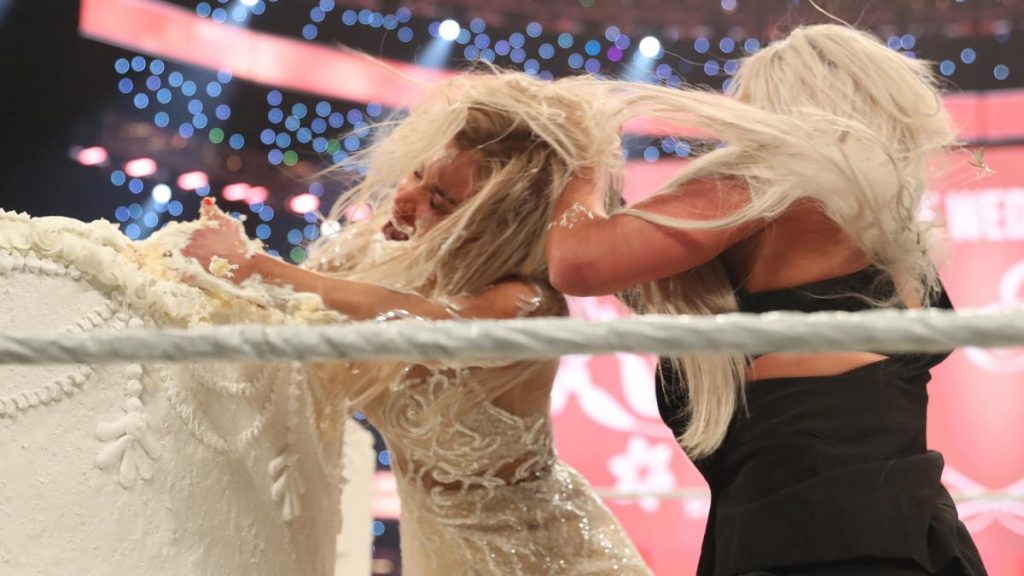 As most of you will know by now, Lana and Bobby Lashley's wedding on last night's Raw didn't go entirely to plan, and one of the reason for this was Liv Morgan returning to confess her love for Lana.
While the sudden LGBT storyline has been condemned for it's lack of genuine representation, it's done exactly what WWE wanted it to do, and that's get social media talking and watching.
The actual show, which presumably got cut slightly short due to the wedding over-running, finished while Rusev and Liv Morgan were clearing house.
As you can see from the below video, there was more to come and more humiliation for Lana.
Clearly Lana ran out of script because she only knew one word. "NOOOOOOOOOOO!"
Being a wrestling fan is always a bit of a challenge, especially when this sort of thing is being put out. It's the kind of thing that non-wrestling fans will latch onto and then ask "wait, you actually watch this stuff and think it's entertaining?"
No, we like the wrestling bit. This storyline does not represent us!