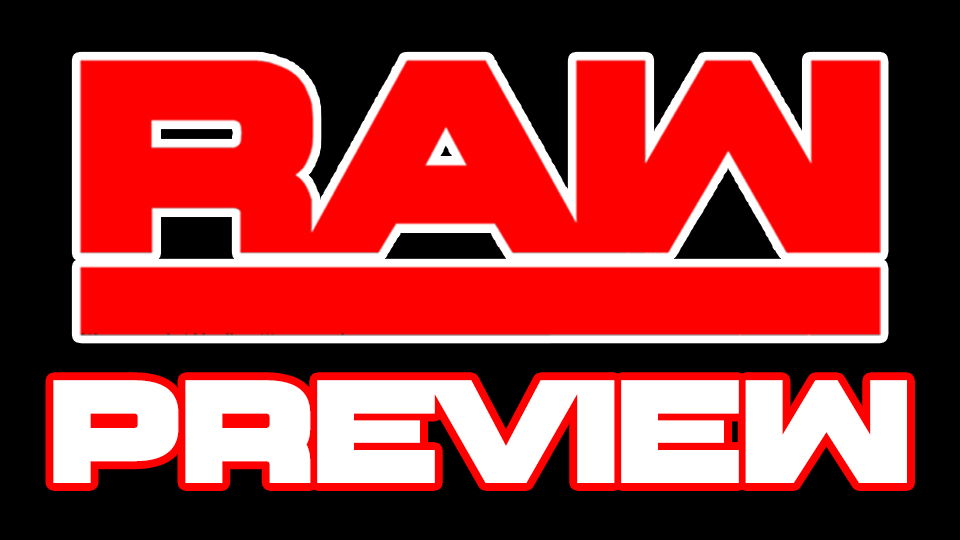 Hey guys, who's looking forward to sitting in bed for 10 hours while eating 14 bags of Haribo? Well, you better be, because WrestleMania is now less than two weeks away.
It feels like just 357 days ago that the Camping World Stadium exploded with noise when the Hardy Boyz returned – and knowing it was in fact 358 days ago is just scary.
But that was like, SO last year, so let's talk about the build-up to WrestleMania 34 instead, because here at WrestleTalk we're all about the present and incredibly near future.
Tonight's Raw will hopefully answer a few burning questions.
Who is Braun Strowman's tag team partner?
What is next for Matt Hardy and Bray Wyatt?
Will Dana Brooke defeat Ronda Rousey to replace her in the WrestleMania match?
Why am I still single?
After some pretty speedy calculations, I have worked out that at least half of those questions could be answered tonight.
But enough with the top banter, what can we expect from Raw tonight?
Last week's show started with Roman Reigns getting arrested and then killed by Brock Lesnar – and the fans loved it.
Because of what went down last week, I can either see Roman getting his own back or, more likely, Brock will destroy him again, with WWE still desperate for people to get behind Roman before April 8.
It feels like a bit of a pointless battle, but who knows, maybe the Cleveland crowd are all giant Roman fans and will boo Brock into oblivion. Maybe.
John Cena will defeat Kane tonight after the slightly swollen red machine choke-slammed him last week. Or will he?
With WrestleMania only two weeks away, time is seriously running out for everyone's favorite funeral director to return, and I can easily foresee hearing a gong just as Cena goes for the pin.
The pop will be huge, and it'll be very interesting to see what sort of shape 'Taker is in, and which of his gimmicks he will be playing. Given the build-up, I highly doubt it'll be anything other than his usual deadman costume, but that would seem a bit silly after last year's apparent retirement.
Now for one of the more cringy storylines on Raw.
Sasha and Bayley had an incredibly awkward in-ring segment last week, where they moaned like teenagers about all the things that have upset them.
The feud has completely lost steam, and if this is going to feature on the WrestleMania card at all, you would assume it'll be slap bang in the pre-show.
Poor Bayley. At least she might start a feud with Mandy Rose after 'Mania, so there's something for everyone to look forward to.
But let's not focus on the negative of the women's division, because there's plenty of positive stuff going on too.
According to the latest 100% accurate reports, Alexa is still running away from Nia Jax and was last seen boarding a yacht from the coast of Uruguay.
Unfortunately, she's booked for the show tonight, so will have to fly back regardless or she might be in trouble. Alexa is such a (pick an unpleasant word), and she's brilliant at building heat, which has allowed the seemingly always heel Nia to become a babyface.
My prediction is that either Nia will squash another jobber, or will kill Mickie James now that she seems to be Alexa's bodyguard. Either way, go Nia!
To finish the women's division off (not literally, of course, that would be well rude), we'll have to have a quick chat about Ronda Rousey.
In a segment not shown on TV last week, Ronda threw Dana Brooke over her head in one of the most awkwardly set up moves since I was last at a nightclub (I told you some of those questions would be answered).
Hopefully, we'll see a few more moves from Ronda before 'Mania, because she's looking incredibly (and not unexpectedly) green at the moment.
One thing that I've just started wondering is what her ring gear will be. As she seems to have made a total switch from UFC, she may not wear the typical UFC gear.
I'm not expecting a full Carmella one piece, but it will be interesting to see what the plans are.
I have made no secret of the fact that I think the Miz is brilliant. He carries the WWE Intercontinental Championship like it means something, and he is able to build heat like almost no-one else.
As I see it, there's very little point in giving the title to Seth or Finn, because both are set for bigger things in the future.
The Miz keeps ending up face down on the canvas, and has, to be honest, been made to look like a bit of an idiot in the past few weeks. Talking a big game, and then being trampled.
Hopefully this means he'll find a way to retain, but honestly, I doubt it.
My prediction for tonight is some kind of multi-man tag team match, probably involving Seth as last week it was the Balor Club, with the Miz probably ending up being pinned following a curb stomp.
Anyway, I promised to have a look at the Braun tag conundrum, and I'd hate for you to think I'm a liar.
Before beating Cesaro in a very good match last week, Strowman announced he would need to find a tag partner for his match against the Bar at WrestleMania.
The betting man's favorite is currently Elias, who did not appear on last week's show, and has had recent and extremely entertaining history with Braun. I'd love to see them team, but there are more and more rumors that it could be a returning James Ellsworth.
Please make that happen.
You would assume that some kind of decision will be made tonight, and it will be interesting to see how they do it. Whether there will be lots of people lining up to be his partner because it will guarantee a title match, or whether everyone will be too scared to go near him.
This week we will finish by looking ahead. Last week we saw the Ultimate Deletion, a complete cluster grenade of madness and spooky lighting.
Bray was pushed into the Lake of Reincarnation to finish the match, which, if you really think about it, means Bray will be reincarnated.
I know, I'm a genius.
There has been endless speculation regarding what Bray will be like when he returns; whether he'll be a 'Woken Bray' and form a tag team, or whether he'll go back to his preaching days of NXT. Either way, you'd hope that this will be a much-needed refresh for Bray, who is a brilliant promo and great in-ring worker.
As for Matt, it's hard to see what's next, unless he continues in the Bray Wyatt saga. I honestly can't think of a feud that would make sense for him at the moment.
Erm.
Maybe he can feud with Curt Hawkins? Yes, that's it, I've solved the problem once again!
You're welcome.