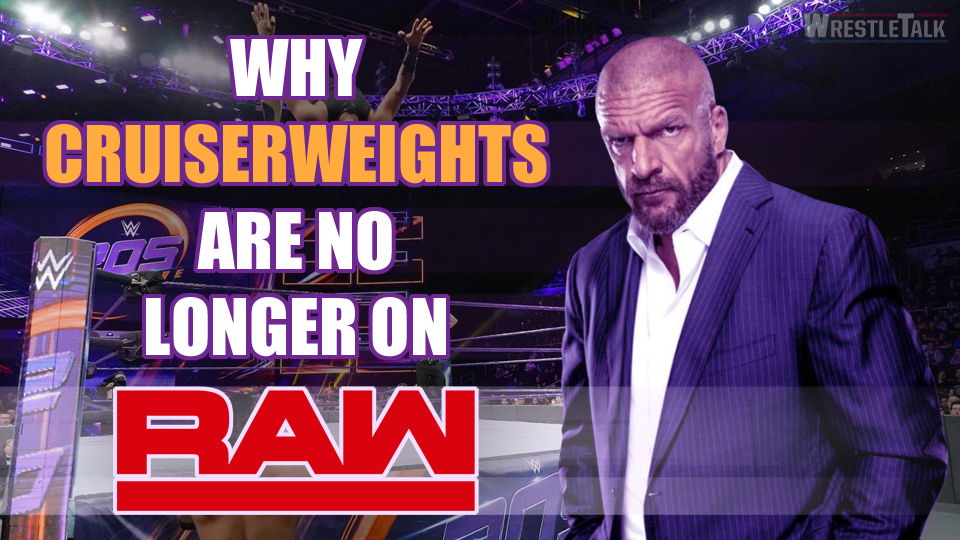 Where have all the cruiserweights gone? No, that's not the start of some new hit ballad, but a legitimate question. Once a staple of weekly Raw action, the purple brand hasn't been seen on Monday nights in months. Theories and rumors have been flying higher than your standard 205 Live match but we finally have some insight as to the possible reason for the disappearance.
Dewey James didn't even see @ItsLioRush coming…

What a #205Live debut for the #23YearOldPieceOfGold! pic.twitter.com/LZOvNbtCSx

— WWE (@WWE) June 28, 2018
PWInsider has reported that the decision to no longer have the Cruiserweight Division on Raw is part of a new company plan. WWE's strategy going forward is to try and change the perception of their Cruiserweights while protecting the competitors from being overexposed.
The change came about after Triple H took over as the 205 Live showrunner in January of this year. The separation of 205 Live from Raw, the new 205 Live General Manager Drake Maverick (a name I can only hear in Oli Davis voice now) and the WWE Cruiserweight Championship Tournament have all taken place under Triple H's new creative direction.
Has 205 Live's new creative direction renewed your interest in the cruiserweights? Do you miss seeing them on Raw? Or do you prefer them having their own separate event to showcase their talents? Let us know in the comments below or on Twitter here. You can also join us on Discord to chat with Oli, Luke, the magazine team, the website writers and each other here!