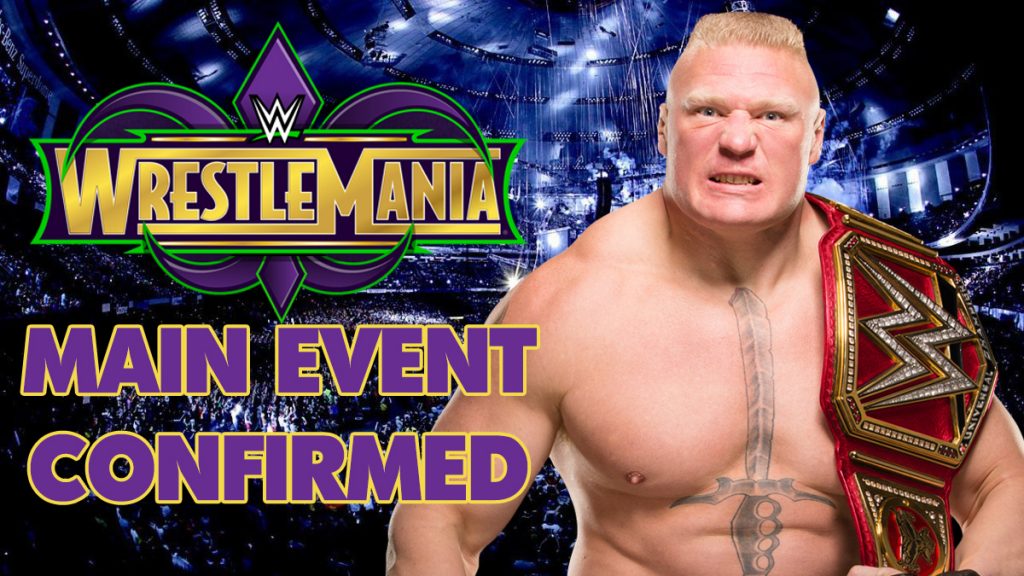 At last night's Elimination Chamber pay-per-view, Roman Reigns outlasted six other men to book his place against WWE Universal Champion Brock Lesnar in the headliner at WrestleMania 34.
The 'Mania showdown will be the second clash between the pair at the annual supershow, having previously met in the main event of WrestleMania 31.
This gives them the distinction of being only the fourth duo to headline the annual extravaganza together on more than one occasion, following in the footsteps of Bret Hart and Yokozuna (WrestleMania IX and WrestleMania X), The Rock and Steve Austin (WrestleMania XV and WrestleMania X-Seven), and The Rock and John Cena (WrestleMania XXVIII and WrestleMania 29).
The Reigns vs. Lesnar match was hurt last time by crowd resentment towards Reigns and a growing concern prior to the bout that Brock Lesnar was going to depart WWE for UFC. Incredibly, the same scenario has manifested again, with Reigns still public enemy number one in the eyes of many fans and Lesnar again contemplating a return to fighting when his WWE deal runs out.
At WrestleMania 31, WWE tempered this by adding Seth Rollins for the final few seconds of the clash by having him cash in his Money in the Bank contract and winning the WWE Title.
With nobody possessing a briefcase this year to save the match from being played out in front of apathy or vitriol, it could be a very interesting night for Brock and Roman in New Orleans.