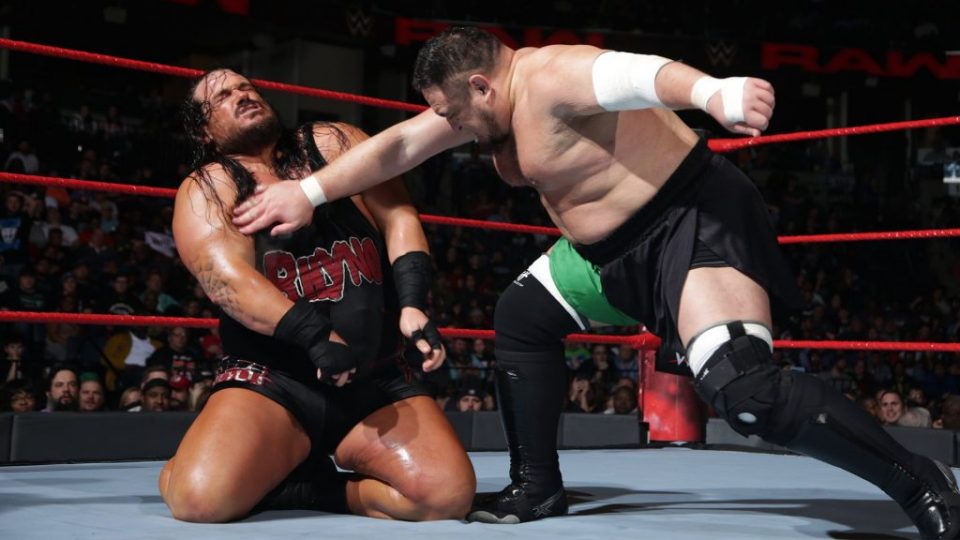 Amidst reports of WWE refusing to let Harper, Sasha Banks and The Revival leave the company, it is being reported that Raw superstar Rhyno is actually leaving this summer. WrestlingInc. is reporting that the ECW star's contract will expire July, and he has already started accepting independent bookings.
Rhyno, who was last seen on WWE TV in the Andre the Giant Battle Royal at WrestleMania 35, was signed to WWE after the company bought ECW back in 2001, he would stay until 2005 when he was released. After a run in TNA, Rhyno returned to WWE in 2015, with a brief run down in NXT.
The independent promotion IWC Wrestling has even confirmed that Rhyno will be leaving WWE by announcing that the former Smackdown Tag Team Champion will be returning to their roster at some point in 2019.
BREAKING: It just became official! Former IWC Heavyweight Champion, @Rhyno313, will return to the IWC roster in 2019! When will the man-beast return?! Who will his target be?! There's only one way to find out! pic.twitter.com/K0IiV0l3CR

— IWC Wrestling (@IWCwrestling) May 1, 2019
This comes after WWE are reportedly adding "injury time" onto the contract's of two top stars after they rejected big new deals to stay with the company.
WrestleTalk now has Radio! Enjoy new daily radio news bulletins every day at this link!