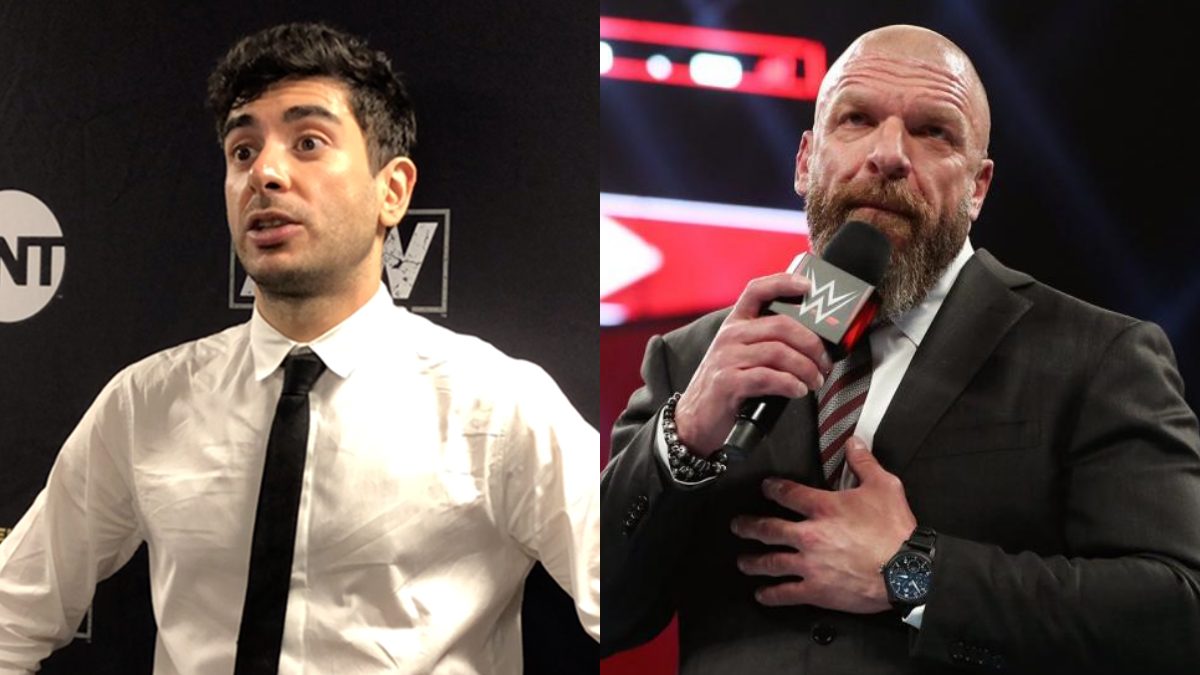 A top free agent has recently revealed that he has had conversations with both AEW and WWE which involved the pitching of a brand new character.
Speaking with PWMania, PJ Black, formerly Justin Gabriel in WWE, said that he had been in contact with two companies to gauge interest in a new persona he had been working on.
While Black had some positive responses, he revealed that there were some on the AEW side that preferred his current gimmick of the 'Darewolf'.
Black revealed:
"I don't never say never for WWE. I did show them this new character I've been working on. I sent them the package.
"I sent it to all the writers, the producers and everyone that I know still works there and you know, it's kind of mixed reviews.
"Everyone's like, 'Interesting. I really wanna see what's next.' Some people were like, 'Wow, there's so much we could do with it because there's so many layers to unpack.'
"Some of the AEW people were just like, 'Ah, yeah. This is cool but just can you be Darewolf?' And I was like, 'Yeah, I can do that too.'
Black, who is a free agent, notably wrestled for IMPACT in late 2022, competing in a tournament to determine the X-Division Champion.
While the reception to his pitches were fairly positive, he says he's not going to wait around too long to "pull the trigger" on this new character direction.
Black continued:
"So we'll see what happens. I haven't really had any solid offers or anything like that but like I said, it would be nice but I mean, I'm not gonna wait around for that before I pull the trigger on this character so we'll see, we'll see.
"It's a very interesting time in wrestling right now. There's so many companies and great talents all over the world so I think it's a really exciting time.
Black cited his desire to evolve his character to ensure his longevity in the business, citing examples such as Chris Jericho and Rey Mysterio as examples of this that he admires.
Black said:
"This is what I like about wrestling, it evolves and if you don't adapt then you get left behind and then you'll see guys like Chris Jericho, Rey Mysterio who's been around forever and ever and ever and they just kind of adapt and go so, I'm trying to be like — not be like Chris Jericho but kind of just adapting to the times, reinventing myself, playing a new character or just bringing some new things to the table that I think would be fresh and exciting."
On the topic of character changes, a main roster WWE star recently returned to a past-gimmick on this week's NXT (June 28), to find out more follow this link here.
Transcript courtesy of POST Wrestling
If you want to stay fully updated on all the latest wrestling news, click the red bell in the bottom right of your screen to receive notifications from WrestleTalk.com straight to your device!