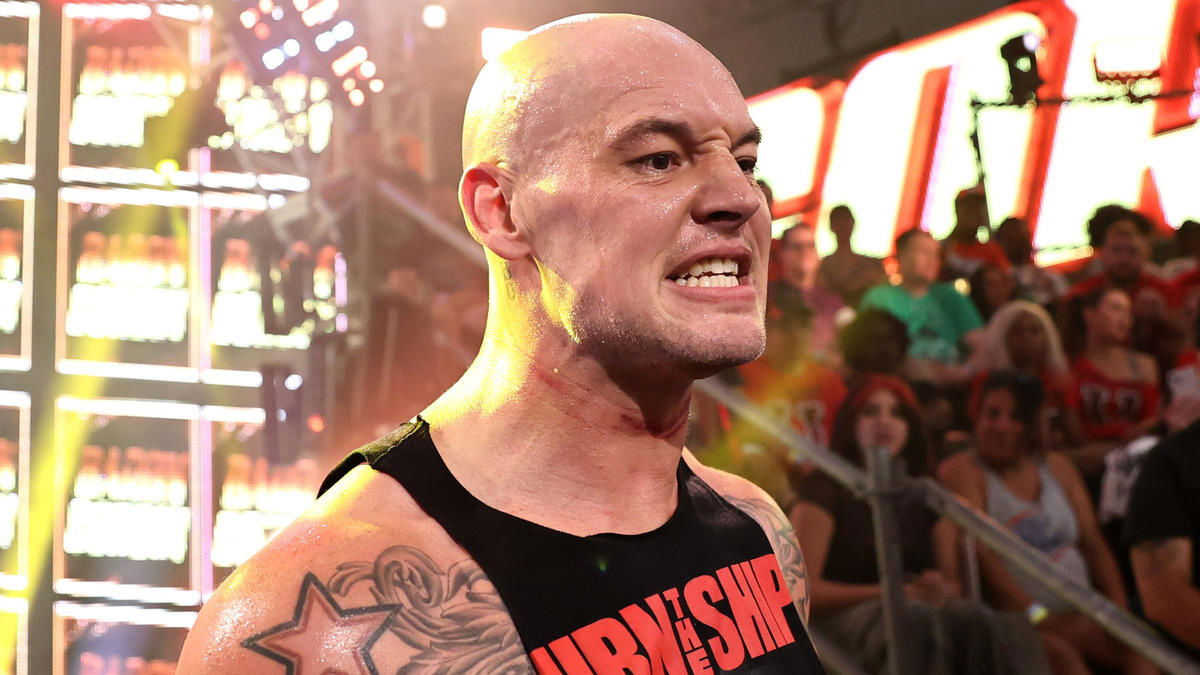 Baron Corbin has opened up about fan reactions on WWE NXT that have seen him cheered over his opponent Gable Steveson.
Corbin faced Steveson at WWE NXT The Great American Bash in what was the Olympic Gold Medalist's in-ring debut.
In the wake of the match, Booker T would note that Steveson "ain't no Kurt Angle" and also say " he's got one foot in, he's got one foot out."
It has recently been reported that Steveson is interested in another run on the amateur wrestling scene and would need time off from WWE to achieve this goal.
With Corbin receiving a positive reaction from fans during his match with Steveson, he has commented on the reaction in an interview with Haus of Wrestling, saying:
"You know, it was wild when my music hit, and I got new music. And I think because a lot of people wanted that, for me, a lot of people wanted the new music, they wanted the new character.
"A lot of people who are here seeing what I do are tied all the way back to the Lone Wolf. They want to see that again, and they're gonna get that attitude for sure. It's just going to be presented how I would present it.
"And when my music hit, I got that kind of 50/50-like, we're booing you because we boo you but also got like a good cheer, but by the time the match had started, it was 100% for me, and 100% not into what he was doing.
"I thought I had a chance to be able to turn it back the other way, and I just got to the point it was like, I can't fight it. I mean, otherwise, they're just gonna hate this.
"So let's just go and let them have fun, and they were definitely behind me; it was awesome."
Corbin would also reveal the backstage reaction to the match, especially given the seemingly counterintuitive support for the heel, adding:
"I have no idea what they're thinking main roster-wise; what they see, what they want to do. But I think in NXT that the greatest thing about being around Shawn and (Johnny) Russo, who's the head writer there.
"They're not going to fight anything; they're gonna just let me do me, and if people love it, they're gonna love it. I'm not going to change and go, Okay, hey, look, I'm a good guy now; cheer for me.
"I'm gonna do me, and the crowd is gonna decide, and I think they're starting too, and it is weird."
Corbin will next be seen facing Von Wagner on the NXT Heatwave special on August 22, 2023.
While Corbin looks to be sticking around NXT for the time being, he has also discussed an idea for a main roster faction of NXT stars.
Transcript from Haus of Wrestling.
Think you know the most about wrestling? Join our Wrestle League predictions competition for free, and be in with the chance of winning $250 of Amazon vouchers. Make sure you subscribe to email notifications to make sure you never miss a show.