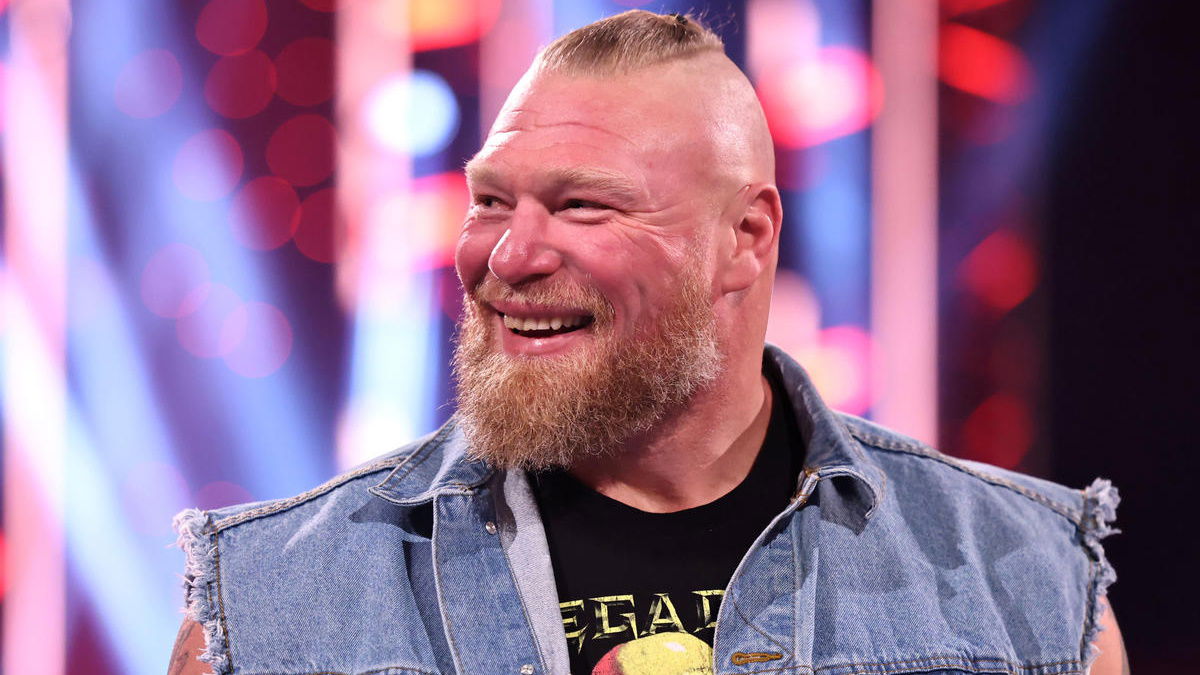 A surprising name wanted to go after Brock Lesnar over a backstage incident at WrestleMania that was captured for a documentary.
After WrestleMania 34, a WWE 24 documentary showed footage of Lesnar throwing the WWE Universal Championship at Vince McMahon in an angry backstage outburst.
Sitting beside him was Brian 'Road Dogg' James who spoke about the incident on the Oh… You Didn't Know podcast, saying:
"I don't really know (why Brock Lesnar was upset after the WrestleMania 34 main event). I honestly don't. What I remember of that is I almost got hit by the title.
"It (WWE 24 documentary) showed he threw the title across me to Vince (McMahon) and everybody kind of stood up like, what the cr*p was that?
"And so, I don't know. I didn't really know what went down then, and I wasn't about to go after Brock to find out."
Clearly sensing the atmosphere in the room and realising that a confrontation with The Beast Incarnate wasn't the right thing to do at that moment in time, Road Dogg would reveal the identity of someone who wanted to go after Brock, stating:
"I remember Shane (McMahon) being in Gorilla and being hot and trying to go after Brock and I said, 'Hey, let's let it go, let it go. Let's just stay right here and all keep our teeth.'"
James would go on to reflect more on the incident as it happened, revealing:
"So he was aiming for Vince (Road Dogg laughed) and he's a good aim. He's got a good aim, good throw, he had a good rotation on the title. But one of those straps almost caught me right in the mug…
"He aimed it to Vince. He didn't aim it at him, you know what I mean? It landed in front of him. It was safe. He could've hit all of us if he wanted to…
"I actually didn't know if it was a work or not because nobody said a word and nobody did anything. Sometimes they would do things and then laugh with each other later and stuff and then you go like, oh, I almost got killed in the crossfire there. I don't appreciate that. So you don't know, I don't know.
"I do remember Shane was hot and wanted to go and I was like, 'Ah.' So he ended up going so maybe he knew something I didn't know. "
Shane McMahon had competed at WrestleMania 34, tagging the then-Daniel Bryan and defeating Kevin Owens & Sami Zayn.
Lesnar had retained against Roman Reigns in the main event of the evening.
Transcript from Post Wrestling.
If you want to stay fully updated on all the latest wrestling news, click the red bell in the bottom right of your screen to receive notifications from WrestleTalk.com straight to your device!