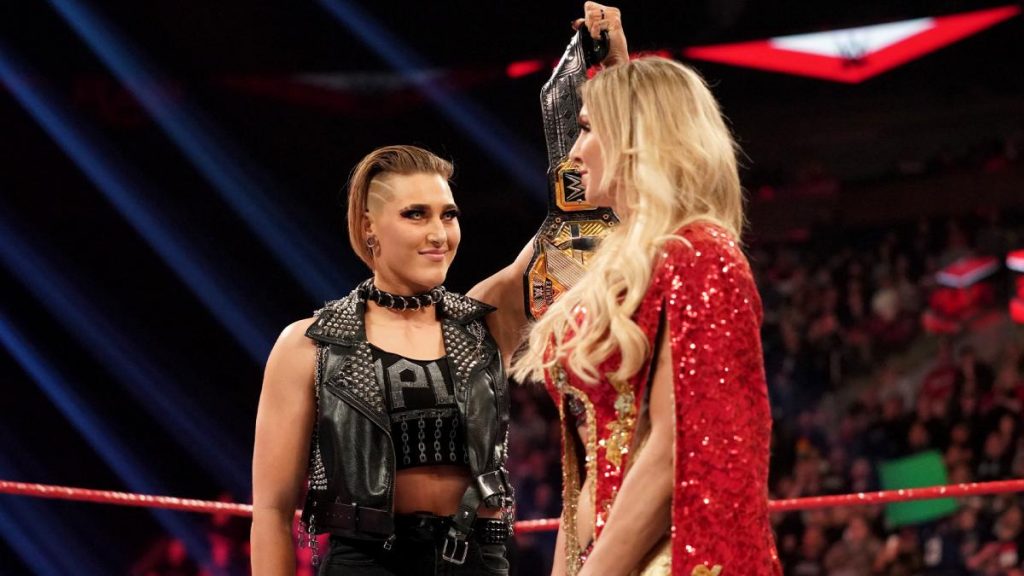 It appears as though WWE has dropped the idea to change the NXT Women's Championship name to the "NXT Championship".
It was reported initially by PWInsider that the name change was coming, and in fact it did happen briefly on TV, with champion Rhea Ripley's name tag showing "NXT Champion" without the "Women's" included.
However, if this week's Raw is anything to go by, the idea looks to have been dropped. Rhea appeared on the show with the old "NXT Women's Champion" graphic over her name, and the official WWE.com preview for last night's NXT listed Rhea as the Women's Champion again.
WWE on Fox's Twitter page even corrected a fan who called it the NXT Championship, as you can see below.
It's called the NXT championship there is no Women's because Becky Lynch said so. Man you guys forget stuff that happened on your own show

— ‍♂️ISMA STYLES (@ISMASTYLES11) February 5, 2020
— WWE on FOX (@WWEonFOX) February 5, 2020
There hasn't been any kind of explanation as to why the name change was dropped, but honestly, just look at who the person holding the belt it. You can generally tell which title it is if you look at the gender of the person holding it.