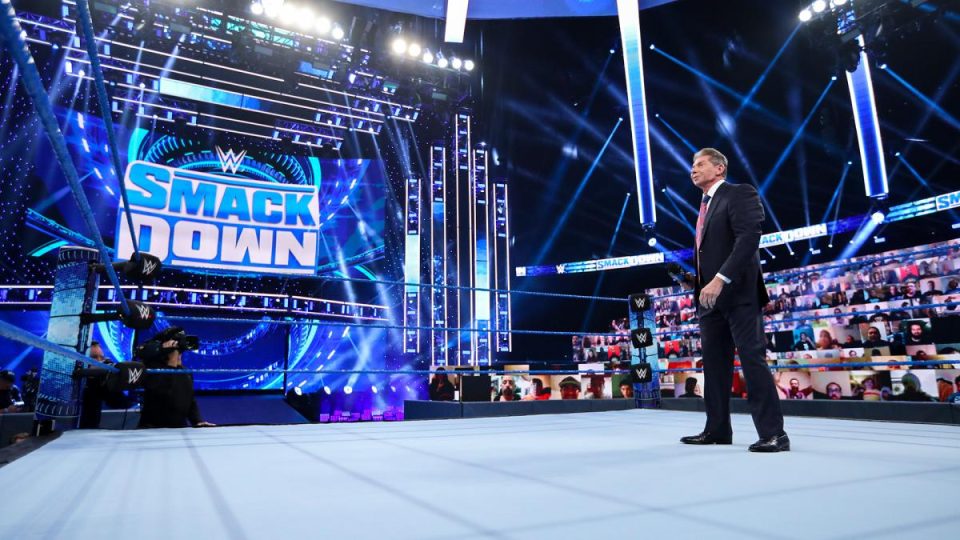 Since WWE introduced the Thunderdome there has been speculation about its future. The original deal between WWE and the Amway Center took them through October. Now, it is being reported that the deal has been extended.
PWInsider is reporting that the deal that was originally set to expire on October 31 will now be in place for another four weeks.
There had been a ton of speculation about where WWE programming would be filmed going forward. It hasn't been a secret that Vince McMahon wants to run shows with fans again. Now with the state of Florida allowed to run events at full capacity, there was increased speculation that WWE might try to bring back crowds. Now, it seems this won't happen for at least another month.
This extension will take WWE through their November pay per view, Survivor Series. The event is currently scheduled for November 22, and it seems very likely the show will take place in the Thunderdome.
WWE made the move to Orlando's Amway Center on the final SmackDown before SummerSlam. Since then, all of their Raws, SmackDowns and pay per views have been held in the venue.
What do you think about WWE staying in the Thunderdome? Let us know on Twitter!