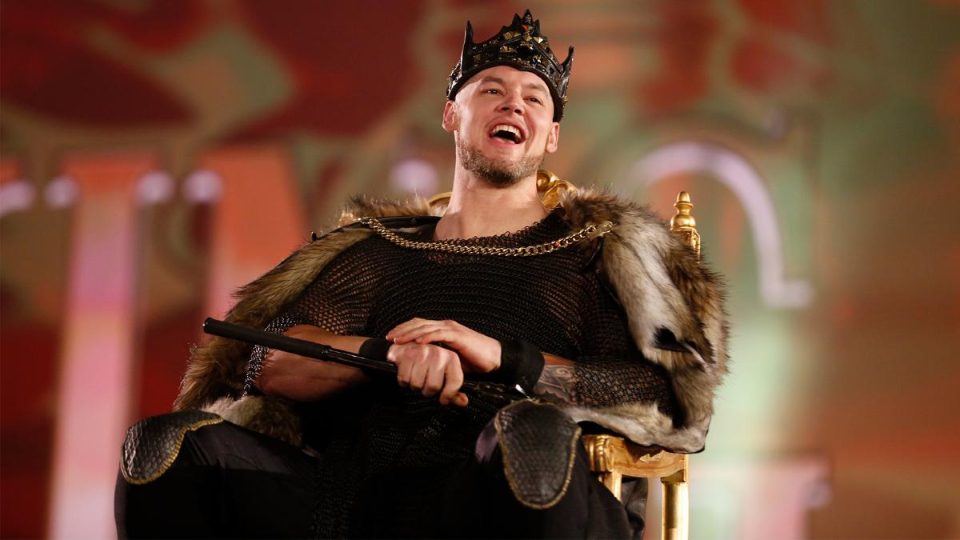 A WWE Hall of Famer has revealed they think Baron Corbin has been a better "King" than Stone Cold Steve Austin ever was.
Since winning the 2019 King of the Ring tournament, Baron Corbin has acted like royalty. Adopting the "King" title, Corbin used his victory to become one of the most detested characters on WWE TV.
Hall of Famer Booker T has recently noted that he thinks Corbin has done more with the "King" monicker than anyone else… besides himself. Speaking with Sportskeeda, Booker T admitted admiration towards Corbin's commitment to the role.
Surprised that fans voted Austin the best King of the Ring winner, Booker T singled out Corbin as his favourite tournament winner, if you don't count King Booker.
Here is the full quote:
"You know, I'm just keeping it real, outside of myself – King Booker was the most majestic king that has worn the crown, whoever adorned the robe, the royal sceptre, as well as the insignia… there was only one king that I can really think about as far as, you know, stepping up and honestly is King Corbin. No, I'm serious. I appreciate all the Kings that have come along, but Corbin has really taken the role just like I did, he's believed in the role to create, you know, for me, my own world, the SmackDown world, the SmackDown kingdom. This is something that Corbin has trying to recreate, so I give Corbin… a lot of the guys that wore the robe – they just wore the robe, they just wore the crown. You know I've talked to Steve Austin about it and the best kings about it. You know, they got Steve Austin at No. 1 (best King of the Ring poll) and I go, 'how does this happen?' That's what the polls say. Fake polls. I would give King Corbin the rub."
While Austin went on to achieve great things after winning the 1996 tournament, Corbin adopted his royal title right away, being carried to the ring during special entrances like at Royal Rumble 2020
Since winning the tournament, Corbin has tried to rule over the WWE locker room, starting feuds with the likes of Roman Reigns and Jeff Hardy. More recently, Corbin has been a formidable obstacle for Dominik and Rey Mysterio.
Booker T recently appeared during Bad Bunny's Royal Rumble 2021 performance, which quickly went viral on YouTube.
What are your thoughts on the above story? Let us know in the comments on Twitter or Facebook.