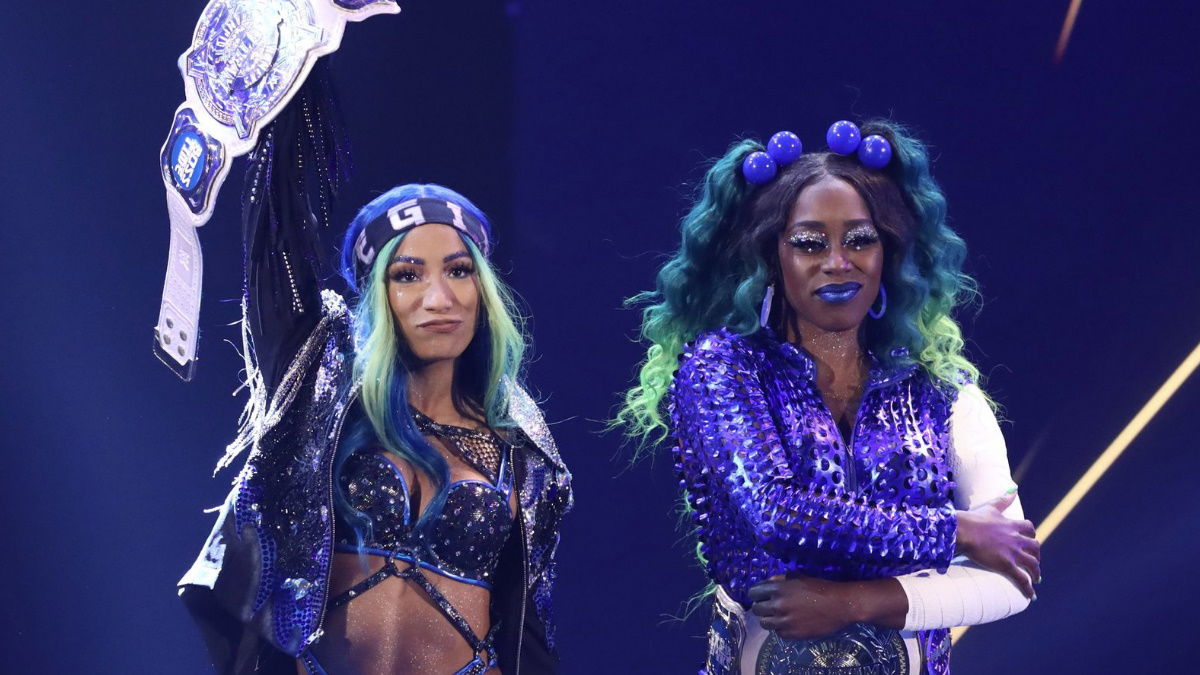 Shortly after the story of Sasha Banks and Naomi walking out of WWE Raw broke, it was suggested Naomi may have been manipulated into leaving by Banks.
Naomi's former tag partner Cameron publicly suggested this may have been the case, and it was then reported by another news source that Naomi may not have been all that keen on leaving.
Writing in the latest Wrestling Observer Newsletter, Dave Meltzer seems to back up this report, and said the general locker room feeling is that Banks is the bad guy in this situation. He said:
"There is a lot of locker room conjecture and talk about Banks and Naomi, largely with Banks being portrayed negatively as Naomi supporting her friend but not being the catalyst of it. Even those who would normally not be pro-management were not anti-management in this case.

"The suspension is without pay. In addition, the company pulled all of their merchandise from its web site, meaning they would not get any new merchandise revenue. There was merchandise for both women available at the live shows over the weekend because that stuff is prepared ahead of time."
There is no timeline for either woman to return, but both their contracts will be frozen during the suspension period. Dave Meltzer reported Naomi's contract is up in the near future, but as her contract is frozen, she should still have time to negotiate a new deal if or when she does make her return.
A frozen contract means that while Naomi refuses to perform and/or is suspended, WWE can simply add that time onto the end of her current contract, so she'll probably end up being there for longer than two months even if she doesn't re-sign.
To make sure you stay updated with all the latest wrestling news, add WrestleTalk.com to your Google Discover feed and follow us on Twitter!