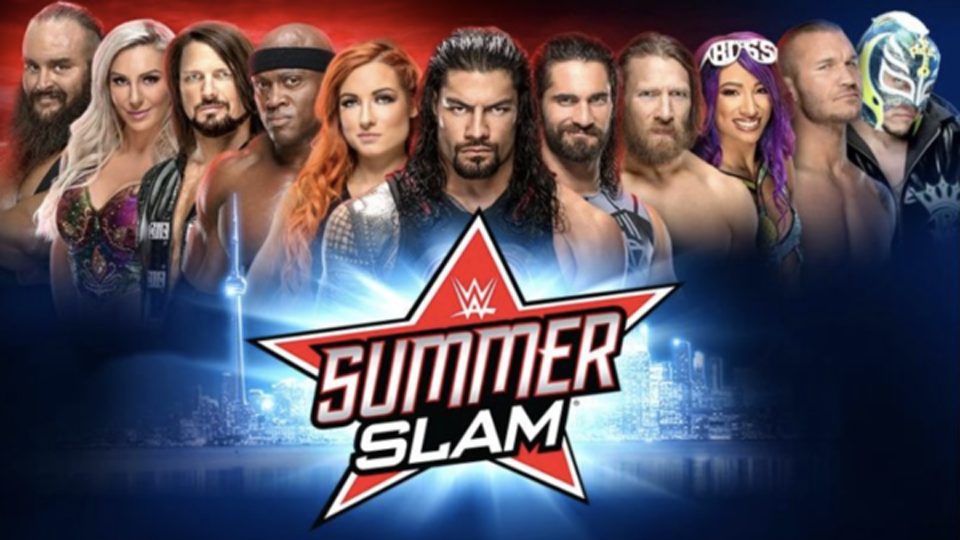 Arguably WWE's second-biggest pay-per-view event of the year, SummerSlam, is set to take place on Sunday night from the Scotiabank Arena in Toronto, Ontario, Canada.
Nine matches have been announced for the show so far, including Brock Lesnar defending his Universal Championship against Seth Rollins, and WWE Hall of Famer Trish Stratus returning to go one-on-one with Charlotte Flair.
It was reported earlier in the week that the pay-per-view was expected to run for six hours. However, that time might have just increased, with WWE doubling the previously advertised length of the kickoff show.
Sunday's pre-show was only supposed to last one hour, with the main show running for five. However, WWE has confirmed that the kick-off show will now last two hours, with the main card likely remaining at the lengthy five hours.
This means that WWE could be putting on yet another SEVEN hour pay-per-view, just as they did four months ago with WrestleMania 35.
No matches have been announced for the kick-off show as of yet, but expect some to be added during this week's Raw and Smackdown TV tapings.
Best of luck to anyone who tries to watch all seven hours without falling asleep, you are brave.