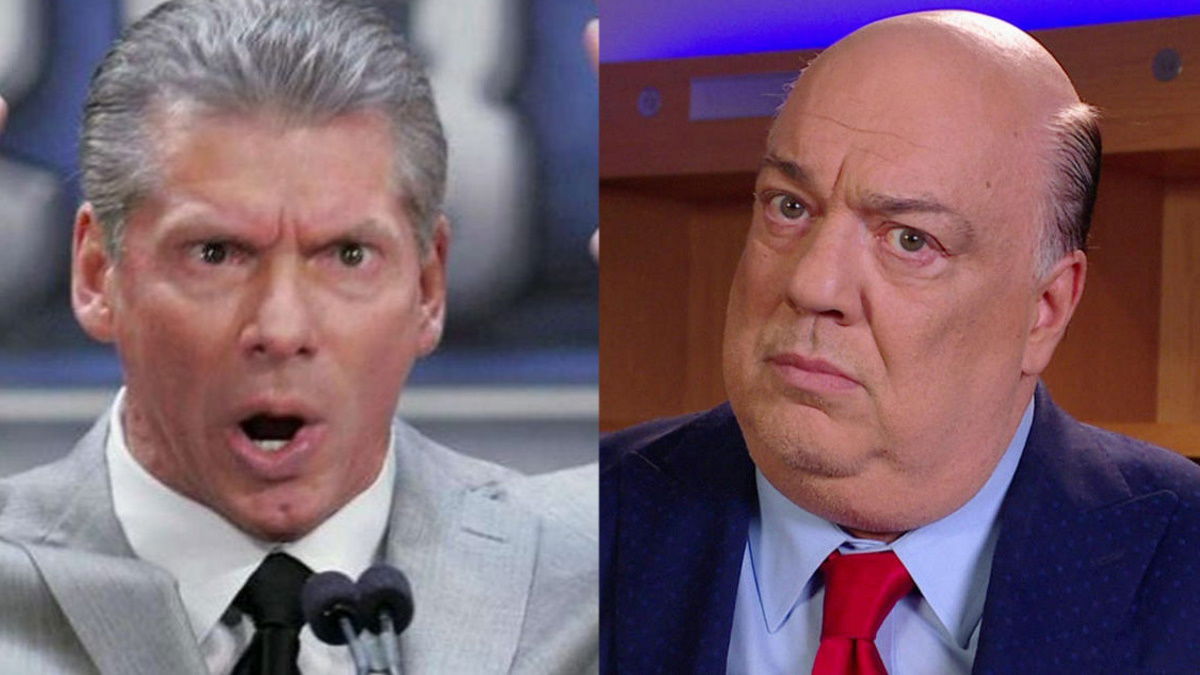 Vince McMahon's initial reaction to the popular name given to Brock Lesnar during a turbulent period in WWE history has been revealed.
Lesnar made his WWE television debut on Raw in March 2002, accompanied by Paul Heyman.
Heyman would christen the powerhouse "The Next Big Thing" and that name would go on to be defining moniker for Lesnar.
Things could have been different had it not caught on, however, with Paul Heyman revealing Vince McMahon's initial reaction.
All this took place in a turbulent time for WWE, as Heyman would describe in an interview on Tetragrammaton with Rick Rubin, saying:
"The decision was made to start him the day after Mania and let his first Mania be in the main event a year later and that was supposed to be for the title, but we fast tracked that.
"We got the title on him by SummerSlam. We were just moving and Dwayne Johnson was going off to Hollywood, so the timing was perfect for us and Steve Austin had left."
With all this momentum behind Lesnar, Heyman went on to reveal his thinking, adding:
"So it was, wow, we were going to anoint the next big thing. So the first promo that I did with him, I called Brock the next big thing."
It would be on the flight back after the phrase was used for the first time that Vince McMahon would share his thoughts, as Heyman recalls:
"We're on the jet that night and Vince turned to me and he goes, 'What did you call him?' I said, 'I called him the next big thing. Brock Lesnar' and he said, 'That's terrible.' Why would you call him that?'
"'Well, because he's the next big thing.' 'Terrible name. Why would you stick that on him? Oh, God, people are gonna vomit all over that.'"
Heyman would conclude by saying that one week later, there were "Next Big Thing" signs in the crowd and that the name would catch on.
Lesnar would remain with WWE until shortly after WrestleMania XX in March 2004 where he faced and was defeated by Goldberg (highlights of which can be seen below).
He would eventually return to the company in 2012 and has gone on to become a seven-time WWE Champion and three-time WWE Universal Champion.
Lesnar is set to face Cody Rhodes for a third time with the match reportedly taking place at SummerSlam and potentially being a bullrope match.
Transcript from wrestlingnews.co.
If you want to stay fully updated on all the latest wrestling news, click the red bell in the bottom right of your screen to receive notifications from WrestleTalk.com straight to your device!