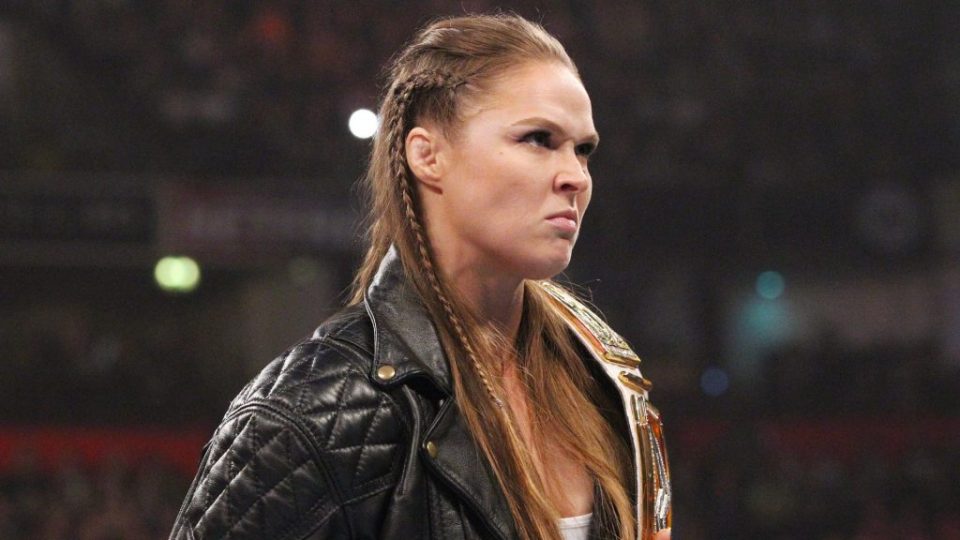 Over the last few days, Ronda Rousey hasn't endeared herself to the WWE faithful after calling the company's fans "f****** ungrateful". She would go on to explain during an interview with Steve-O that she has no intention of returning to the company on a full-time basis.
It was seemingly not only the WWE fanbase that were upset by Rousey's comments but also some of the company's wrestlers. Taking to social media, Nia Jax, a former rival of Rousey, said she wants to knock Ronda "the f*** out".
Initially, it was unclear whether or not Rousey's comments were a shoot or a way for her to make a comeback to WWE. However, the more this situation has developed, it appears as if this is all a way to reintroduce Rousey to WWE.
Very soon after Nia said she wanted to knock out her fellow former Raw Women's Champion, WWE decided to upload Jax and Rousey's full match from the Money in the Bank pay-per-view in 2018.
While it could just be that WWE decided to upload the clip because Money in the Bank is the next pay-per-view and Jax has recently returned to the ring. However, it seems like the timing might be indicating that there is something more to this story.
As if that wasn't enough, Shayna Baszler was asked during a backstage interview on Raw for her thoughts on Ronda Rousey's business. The fact that WWE is referencing Ronda's exposing the business certainly indicates that this is part of a storyline to bring Rousey back.
Do you think this is part of a storyline to bring Ronda Rousey back to WWE or do you think she really has no intention of making a full-time return to the company? Let us know on Twitter.