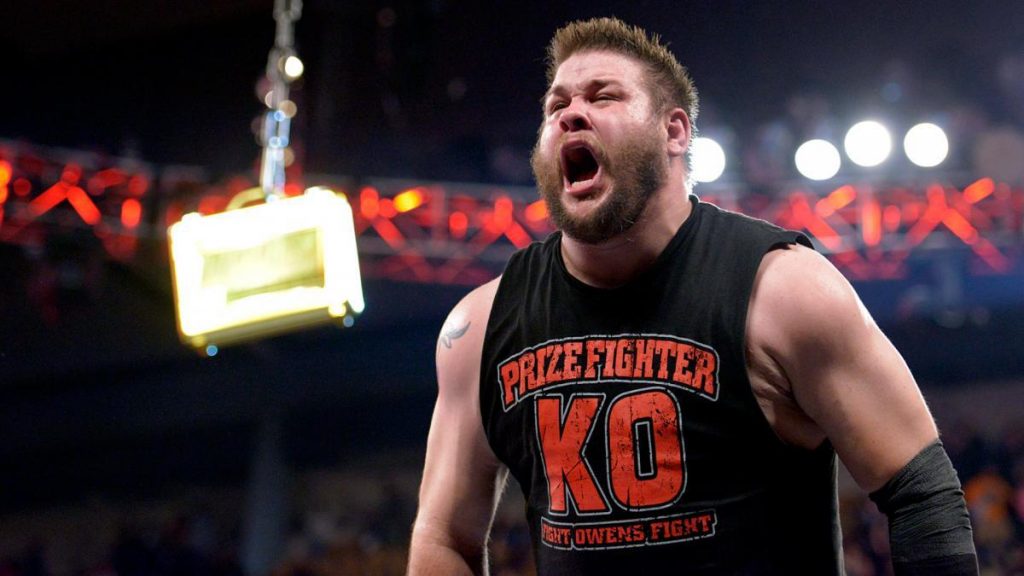 This week's Monday Night Raw emanated from the o2 Arena in London. Here are the main happenings.
Kurt Angle told Roman Reigns he couldn't have another Money in the Bank qualifying opportunity and said he'd changed his mind and decided to give Jinder Mahal a qualifying match after all. Kurt had clearly been nobbled by the absent HHH and Stephanie into doing their bidding. Reigns responded by beating up Jinder backstage. Jinder chucked Sunil Singh into Reigns as he approached. That was funny. Even Mahal got cheers against Reigns who was booed LOUDLY and showing heelish tendencies.
Jinder was later seen having his ribs taped but was cleared to compete…until as he limped to the ring Reigns speared him through a wall.
Seth Rollins defended the Intercontinental Title by pinning Kevin Owens, The usual good Seth match with some cool stuff including a Rollins Falcon Arrow on the ring apron and a KO twisting superplex. Rollins pinned Owens with the Curb Stomp. They do seem to be building Seth for Brock Lesnar, unless I'm very much mistaken.
Kevin Owens was then given another MITB qualifying opportunity in place of the injured Jinder. Favouritism from The Authority?
Kevin Owens pinned Elias in a triple threat MITB qualifier also featuring Bobby Lashley. The clear fan favourite was Elias. Lashley was booed. The fans chanted "BOBBY'S SISTERS!" Sami Zayn stopped Lashley from winning and Owens pinned Elias after a frog splash.
Earlier Sami Zayn cut an annoying promo saying he blamed Bobby Lashley for all his recent losses because his stalling suplex three weeks ago gave him vertigo. He also said Lashley wanted to be like him, that's why he wore a flat cap during his sit-down interview last week with Renee Young. Zayn said he'd reached out to Bobby's Sisters on Facebook and they were coming to Raw next week to expose the REAL Bobby Lashley. The London crowd – which seemed unusually dead for most of the night – really didn't care. But at least all those Zayn and Owens beatings for the past few weeks actually headed somewhere.
Bobby Roode qualified for MITB by beating No Way Jose and Baron Corbin in a triple threat match, after he pinned Jose following a Glorious DDT. NOTE – No Way Jose's conga line included UK wrestlers Dean Allmark, Jack Starz, Sid Scala and Rhio.
Dolph Ziggler and Drew McIntyre upset Braun Strowman and Finn Balor after Ziggler crotched Balor on the top rope and pinned him. The Double D push continues. Braun was clearly being punished this week for admitting treehouse homicide.
The B Team beat Breezango. The B Team is the new name for Curtis Axel and Bo Dallas. They wanted to call themselves The A Team but that name's taken. The London crowd entertained themselves by singing the A Team theme. Then they actually popped for Axel and Dallas' first ever win, and even started a B Team chant. I can't see this lasting in America.
Sasha Banks, Natalya and Ember Moon beat The Riott Squad when Natalya made Liv Morgan tap to the Sharpshooter
Matt Hardy and Bray Wyatt defeated The Revival. Best moment of this match came when Dash Wilder did a nip-up and Hardy said: "Your athleticism FLABBERGASTS me. It was WONDERFUL!" and the crowd joined in with the "WONDERFUL" then gave Wilder a huge round of applause, conducted by Hardy. The Deleters of World won after a double-team Sister Abigail they're now calling the Kiss of Deletion. Michael Cole on commentary was starting to come round to the Woken gimmick.
They showed footage of Nia Jax announcing Ronda Rousey as her next challenger and Charlotte Flair just laughing with them about it. It does feel way too early for Rousey to get this opportunity.
Alexa Bliss qualified for the women's MITB match when she pinned Bayley in a triple threat match also featuring Mickie James.
Booker T was on commentary, not Coach. He was 'on assignment'.
And that was it. A wrestling-heavy show and it really dragged.
Were you at Raw last night in London? Let us know what you thought of the show by commenting below or tweet us at @WrestleTalk_TV.