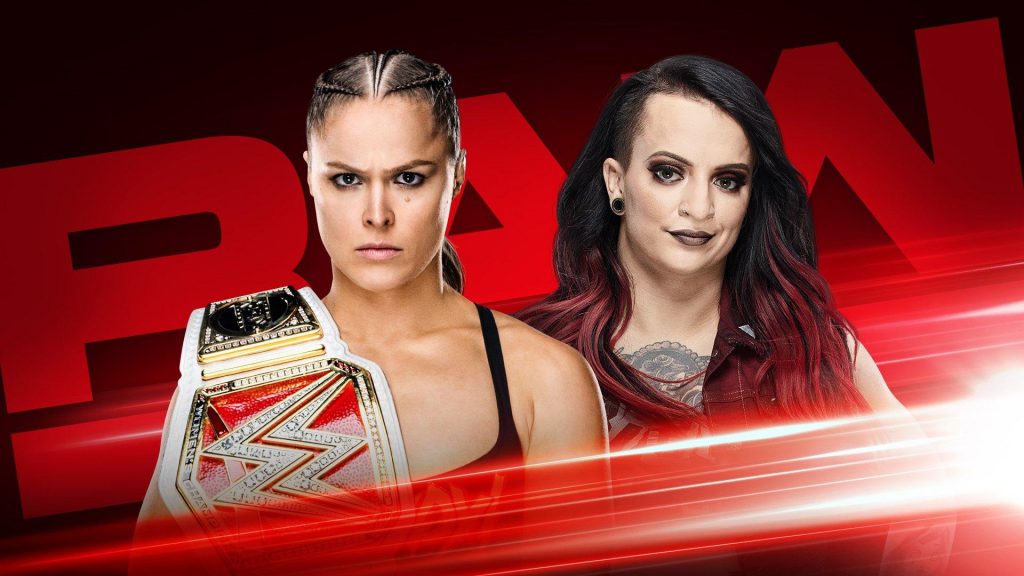 It's Super ShowDown this Saturday (October 6), and everyone is so unbelievably excited because it'll be really super. There is still however the matter of one final Raw episode before the whole WWE roster flies down under for the show in Melbourne.
Unfortunately for Raw, all of the matches were announced in early 1763, so we've had rather a lot of time to prepare for them, and therefore the excitement has rather ebbed away.
Following the very unfortunate botched kicks and Liv Morgan's subsequent concussion last week, it looks like they're giving Brie and Nikki a week off from in-ring action, much to the delight of everyone else.
Instead, we're getting Ronda Rousey vs Ruby Riott in a match where the winner is completely unpredictable and no-one knows who will win. Let's face it, they're not going to give Ronda her first loss on a random Raw show against Ruby Riott, so she's either winning clean, or via DQ.
There are some matches on the SSD card that I am genuinely excited to see…this is not one of them unfortunately. I have no interest in seeing the Bellas bury the Riott Squad, and I have no interest in seeing Nikki turn on Ronda to set up a match at Evolution.
Here's an idea. Give title shots to people who deserve it.
Shawn Michaels is back again
Because it's been so long since his last return. Imagine if all feuds got this kind of build.
'Taker and Trips are also reported to be in the building tonight, so we could see all three men in the ring at the same time ahead of the match at Super ShowDown.
Here's my theory though. We are yet to see Kane in all of this, and given that he's supposed to be at the Undertaker's corner on Saturday, you'd have thought he might be keen on making a quick cameo, just to remind everyone he's still around.
Unfortunately, Kane seems to be a bit of an afterthought in this feud, which is centred around Michaels, Trips and 'Taker, but the endless Michaels appearances and Kane's absence has made the build a bit one sided.
Sierra, Hotel, India, Ewoks, Laryngitis, Dolphins
It's something like that anyway.
Last week, we saw the REALLY SUBTLE start to the much anticipated Dean Ambrose heel turn. Ziggler and McIntyre made several attempts to coerce Dean into turning on him Shield brothers, but all attempts seemingly fell on deaf ears.
Since his return, Dean has been much more brutal and far less whacky than he was previously, and this demeanour suits a heel character, so it does feel like we have properly begun counting down to him turning.
But wait, I'm being stupid. The Shield would never turn on each other.
The Rest of Raw
Bobby Lashley takes on Kevin Owens to further prove that WWE hates Kevin Owens.
A variation of Bobby Roode and Chad Gable vs the Ascension.
Finn Balor and Bayley will hug everyone.