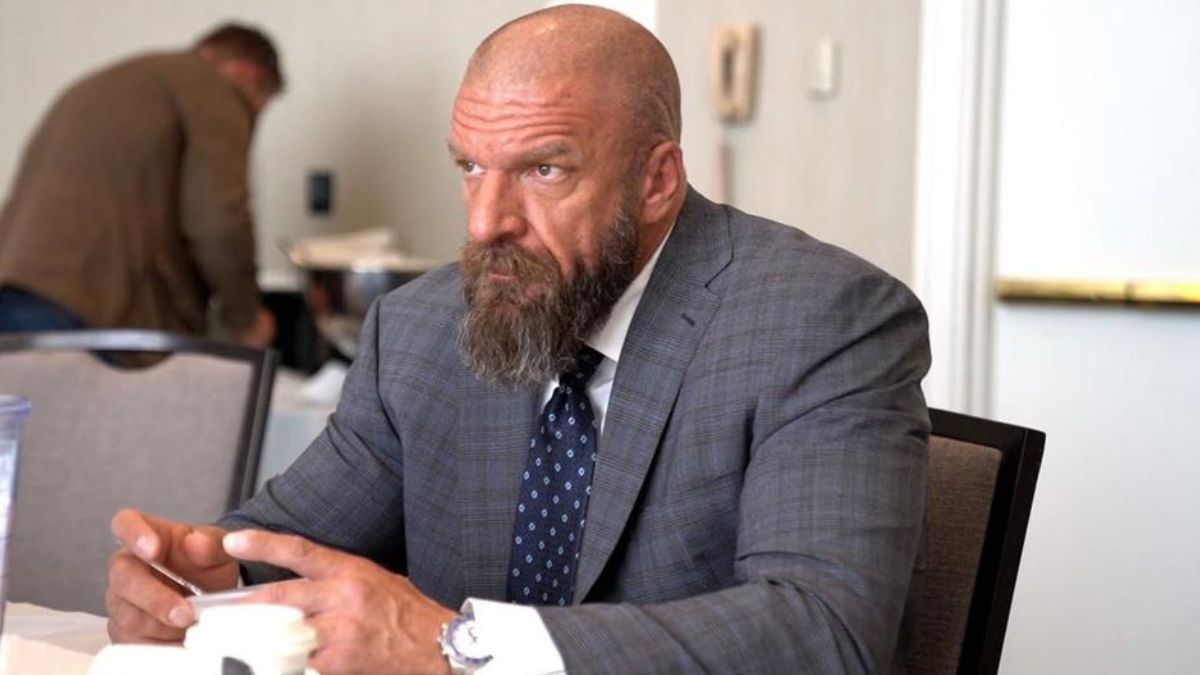 Sami Zayn has opened up about his position within the WWE roster following his involvement in the epic Bloodline story.
Thanks to his pivotal role in the Roman Reigns driven storyline, Zayn saw a heightening of his popularity taking him well into main event territory.
As one half of the United WWE Tag Team Champions, Zayn (and Kevin Owens) continue to be highly featured on WWE programming, but Zayn has accepted that he's not "the chosen guy".
Speaking on Out of Character, Zayn opened up about coming to terms with his position, especially with a high-stakes match with Roman Reigns at WWE Elimination Chamber, saying:
"It was a little hard because, and I don't think I'm being controversial in saying this, but I'm not the chosen guy, obviously.
"I've been handed a lot of opportunities, and I've delivered on a lot of those opportunities throughout my time with the company.
"I'm grateful for all of it, but clearly, I don't think anyone would say, 'Oh clearly, he was being positioned to be the top guy or be the most popular guy on the show.' Obviously, that's not the case, and that's fine. But I guess in the back of your head, you're always banking on your ability to get there.
"Somehow or another, you just feel like you'll get there, and then it is hard to get there. It's almost miraculous to get there, or to get one of these organic runs that the audience sort of wills into existence.
"You can probably count them on one hand in the last ten years with Daniel Bryan, Becky Lynch, Kofi Kingston, and myself. Who knows what's happening with LA Knight? I feel like he's starting to get a bit of that right now in the moment, and good for him.
"But all this is to say, it's like a lighting-in-the-bottle type of a thing. You don't get it very often. Then you kind of get it, and you're like, 'Well, you almost feel like the story, the audience, your performance, all of it, it's just got you to the exact right place you dreamed you'd be.
"When you get there, it just kind of falls short, and you don't know if you'll ever get it back. You know what I mean? So for sure that's hard. You don't know if you can do it again."
Zayn would go on to discuss the audience reaction to his work, stating:
"Like I said, it's only happened a handful of times in the last ten years. I still think the investment and the equity that I have with the audience from that storyline, I think I've penetrated a lot of hearts, where I'll stick around there for a while because I've made them feel all these feelings.
"I took them on that ride, and when somebody takes you on that ride and they penetrate your heart, they're in there, and they gotta do a lot to get out of it. So now you're probably gonna cheer them for years to come. So I got a lot out of that story, don't get me wrong, it goes without saying.
"So if and when I do get to that mountaintop again or I get in the title picture and I'm a big challenger trying to fulfill my destiny, whatever it is, it might still get there, but it'll just have a different feel. It'll still be part of the overarching story of the character. But it just felt like one of those things like man, I forced their hand as much as humanly possible, and still just a buck short. It was a hard pill to swallow, for sure it was.
"Even though you kind of know what the plan is or where things are headed or this and that, there's kind of this hope that you hold onto like, 'Yeah, but if the crowd is loud enough, and the story's good enough, it's kind of right there.' It kind of felt like we got right there, about as close as any human being on earth could get without actually getting there. That's as close as anyone on earth as ever come without getting there [laughs], but it's fine because getting there on its own is an amazing feat."
He would go on to quantify the idea of "getting there", further exploring the importance of the audience, concluding:
"What I mean by getting there, it's not beating Roman, but getting to that match where everyone wants you to beat Roman and getting an audience in that frenzy and experiencing an audience like that, being part of a story like that, very few people on earth can say they've ever done that.
"Like I said, I've been able to penetrate the hearts of so many fans to where now I'm in their good graces, regardless of the storyline that I'm in next. They love me because I made them feel all these different feelings, and that means a lot to me.
"I don't have bad things to say about anything involving that story. But if you're asking me was it a tough pill to swallow to come that close and not quite make it, I'd be lying if I said no, it didn't bother me at all. For sure, there was a part of me that had problems digesting that."
In the same interview, Zayn would also discuss his conversation with Triple H after the WWE Elimination Press Conference.
Quotes via Fightful
Think you know the most about wrestling? Join our Wrestle League predictions competition for free, and be in with the chance of winning $250 of Amazon vouchers. Make sure you subscribe to email notifications to make sure you never miss a show.