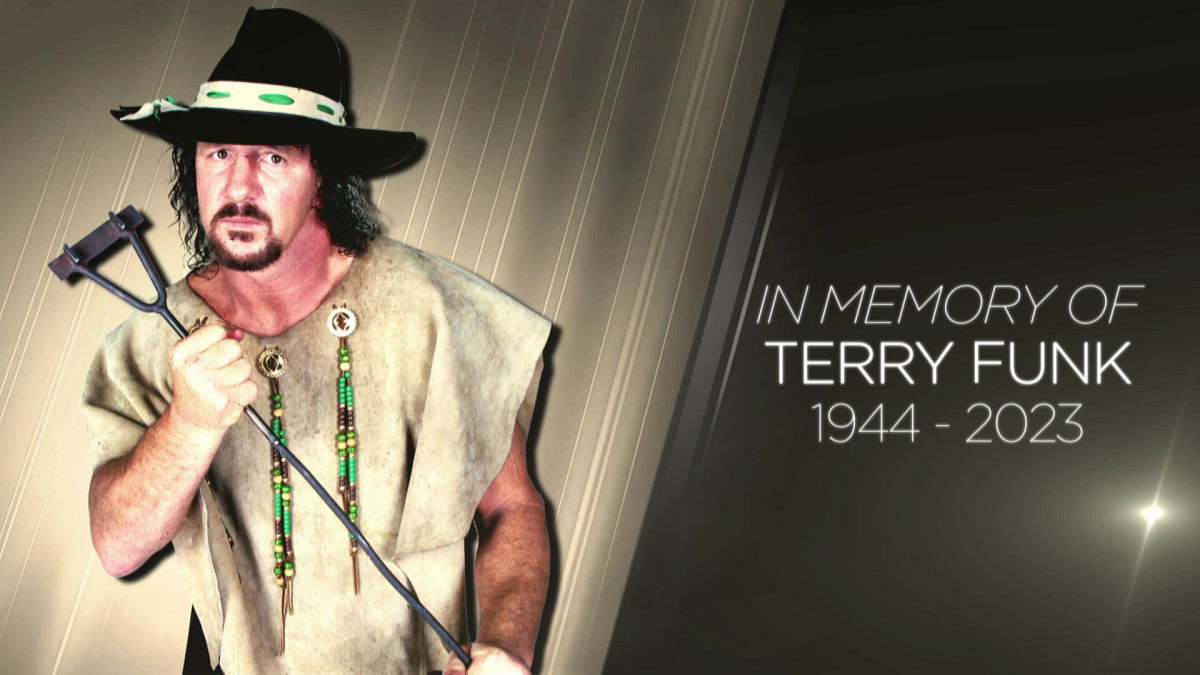 WWE has paid tribute to pro wrestling icon and WWE Hall of Famer Terry Funk who passed away at the age of 79 on August 23, 2023.
Ric Flair revealed the death of Funk to the wrestling world on social media, leading to an outpouring of tributes to the hardcore star.
In the tribute video, which can be seen below this story, footage of Stone Cold Steve Austin, Bret Hart, Mick Foley, Jerry Lawler, and Ric Flair reflecting on the impact of the legend.
The video also features footage from his movie career alongside footage from ECW, WCW and WWE.
Terry Funk was inducted into the WWE Hall of Fame as part of the Class of 2019.
The video concludes by remembering Funk as a "family man, a fearless entertainer and an unforgettable pioneer."
Triple H was among the many voices paying tribute to the late star, saying:
"Every night in cities all over the world, Terry Funk left it all in the ring for our business and for the fans. An icon of our industry.
"My thoughts are with Terry's family, friends and fans."
Funk performed all across the globe across his five decade career and would retire in September 2016, although he would have a further match a year later.