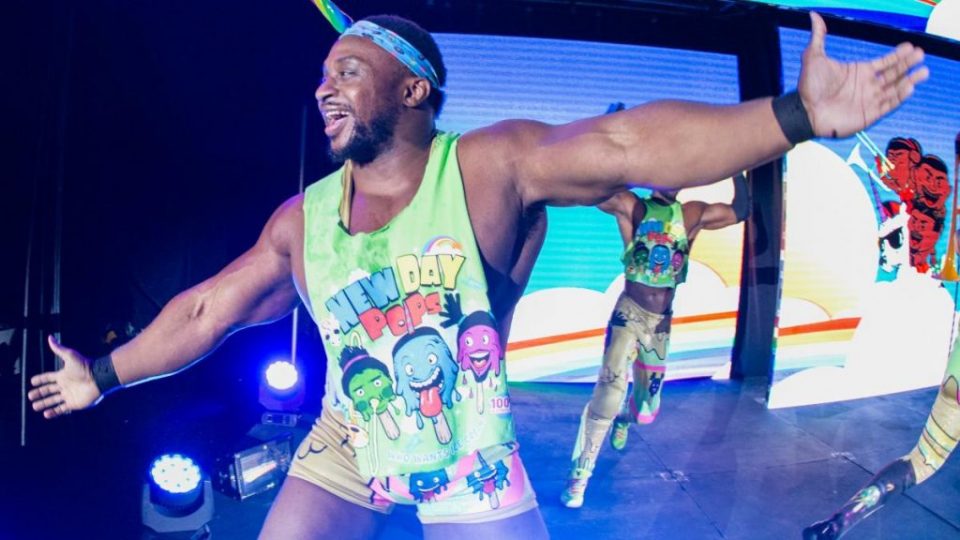 It is undeniable that Big E is one of the most naturally entertaining members of not only the SmackDown roster, but in WWE history. The New Day member is known for his one-liners and witty remarks on WWE TV and social media.
Prior to joining New Day, Big E (then Big E Langston) wasn't really able to display his charisma or talent on the mic. Aligning himself with Xavier Woods and Kofi Kingston breathed new life into his career.
Speaking on the premiere episode of The New Day: Feel The Power podcast, Big E revealed that during the early part of his run on the main roster, WWE higher-ups thought he was boring:
"It's wild to me how all the pieces came together separately [to form The New Day] because at the time I was from producers that The Office thought that I was boring. That's something that they wanted me to try — at one point one of the producers told me, 'Hey, can you juggle?' They legit wanted me to juggle I suppose have a match and bust out some juggling."
I am a massive fan of Big E and think he has the potential to be one of the most popular singles stars in recent memory if WWE lets him separate from New Day.
It is great to see New Day's formation prevented WWE from giving Big E an awful juggling gimmick. However, if anyone would pull the gimmick off, it would likely be Big E.